The Best Pieces
For Sustainable Travel
Why is Packing Smart Important?
Thoughtful packing is essential for a seamless and enjoyable travel experience. Whether you're on a weekend getaway or a business trip across state lines, striking the right balance between versatility, style, and practicality is a must. Luckily, we've got the ultimate collection of stunning, durable women's clothing ready for your next adventure.
Why is Bamboo the Best Choice?
Bamboo is an excellent fabric for travel clothing due to its numerous advantages. It offers a gentle touch, breathability, and adaptability to different weather conditions. Bamboo also consumes less energy and water compared to many other textiles, making it an environmentally friendly choice. By choosing bamboo garments, you can enjoy both style and sustainability on your trip. Let's dive into the must-have sustainable pieces that deserve a place in your suitcase.
---
A fantastic blend of bamboo, cashmere, and wool - this wonder item offers endless possibilities. Plus, its' light weight makes it an absolute delight to carry along on your travels. Fold it neatly into your bag or drape it effortlessly around your neck as a scarf, allowing you to adapt to changing weather conditions with ease.
Should the temperature drop unexpectedly or if you desire a touch of extra warmth, this versatile wrap transforms seamlessly into a stylish shawl, enveloping you in a gentle embrace. So whether it's a sudden shift in weather or a desire for an impromptu blanket, The Travel Wrap ensures that you are always prepared with grace.
Sightseeing in the morning? Pair the Sophie Top with comfortable jeans or shorts for a casual yet put-together look that allows you to move freely and explore with ease.
In the evening, when it's time to dine out and indulge in local culinary delights, the Sophie Top effortlessly transforms into an elegant ensemble when paired with a skirt or tailored pants.
Its versatility knows no bounds, ensuring you're always appropriately dressed, no matter the occasion. Availabile in a variety of colours, this customer-favorite guarantees that you always look effortlessly chic and put-together.
Whether you find yourselves exploring the vibrant streets of a bustling city or unwinding amidst the tranquillity of your chosen destination, this top seamlessly complements any ensemble.
Its high-quality construction and careful craftsmanship guarantee that it retains its shape, color, and overall appeal, accompanying your adventures with unwavering reliability.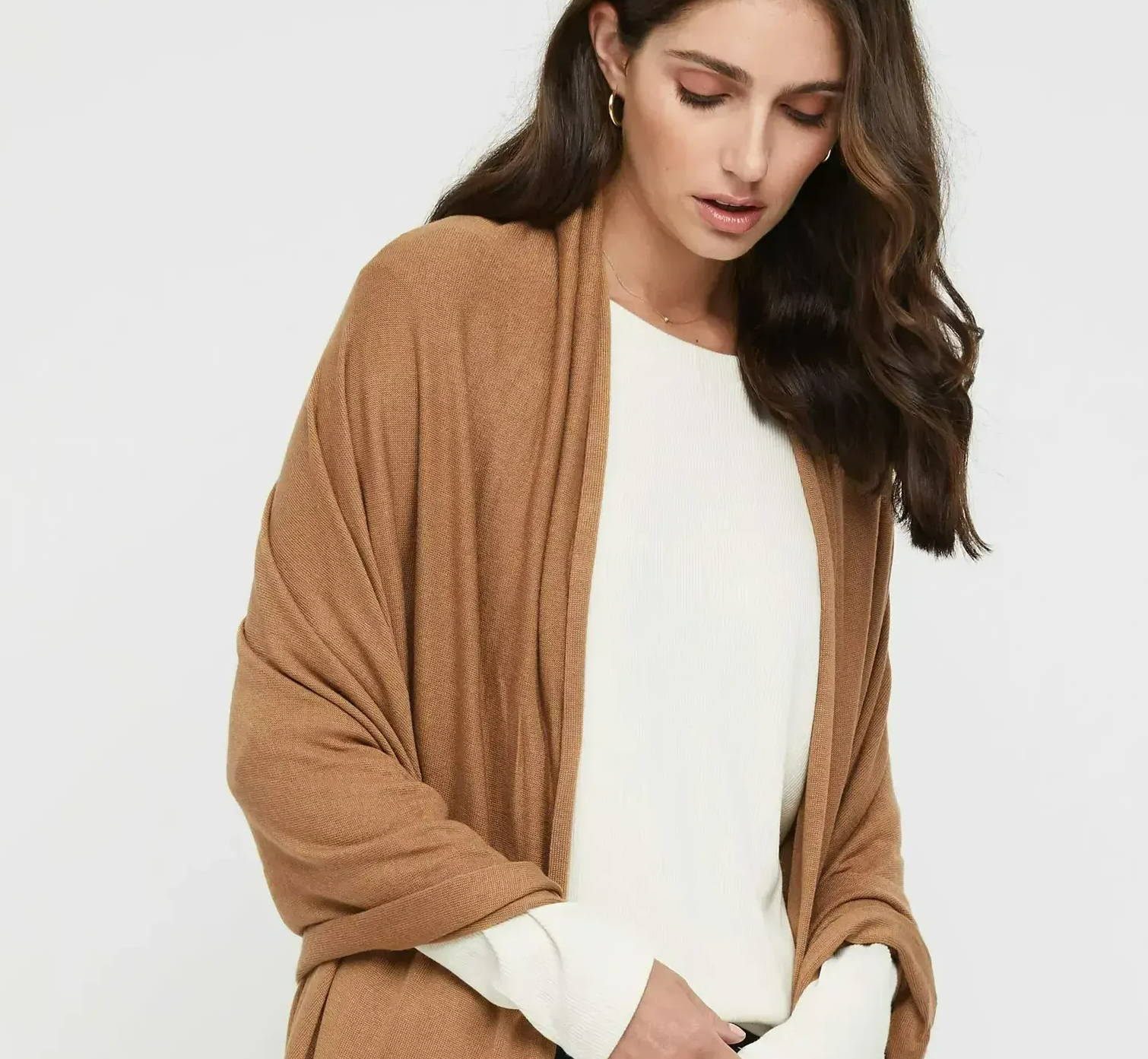 The 3/4 Sleeve Ruched Dress is a captivating choice for dinning and events during your voyage. With its alluring scoop neckline, flattering ruching along the sides, and the option to adjust its length above or below the knee, this dress effortlessly enhances your figure while providing the utmost comfort.
Step into the evening with confidence, knowing that this dress will be your go-to companion for creating a memorable moment.
5. The Peggy Bamboo Trouser
With its comfortable elastic waistband, convenient side pockets, slim and relaxed fit, and tapered leg, these pants offer both freedom of movement and a look that's all class. Pair them with any top, and you'll have an eco-friendly outfit ready for exploring new places and meeting new faces.
6. The Soft Bamboo Legging
This piece is a truly remarkable addition to your travel collection. These leggings provide the perfect combination of flexibility and softness, ensuring unparalleled comfort throughout your journey. The neutral and timeless design makes them effortlessly compatible with a wide range of tops and accessories, allowing you to create countless outfit combinations for any event or location.
Pair them with a casual T-shirt for a relaxed and laid-back look, or dress them up with a stylish blouse for a more sophisticated ensemble. The possibilities are endless, giving you the freedom to express your personal flair and create unique outfits that suit your the demands of your itinerary.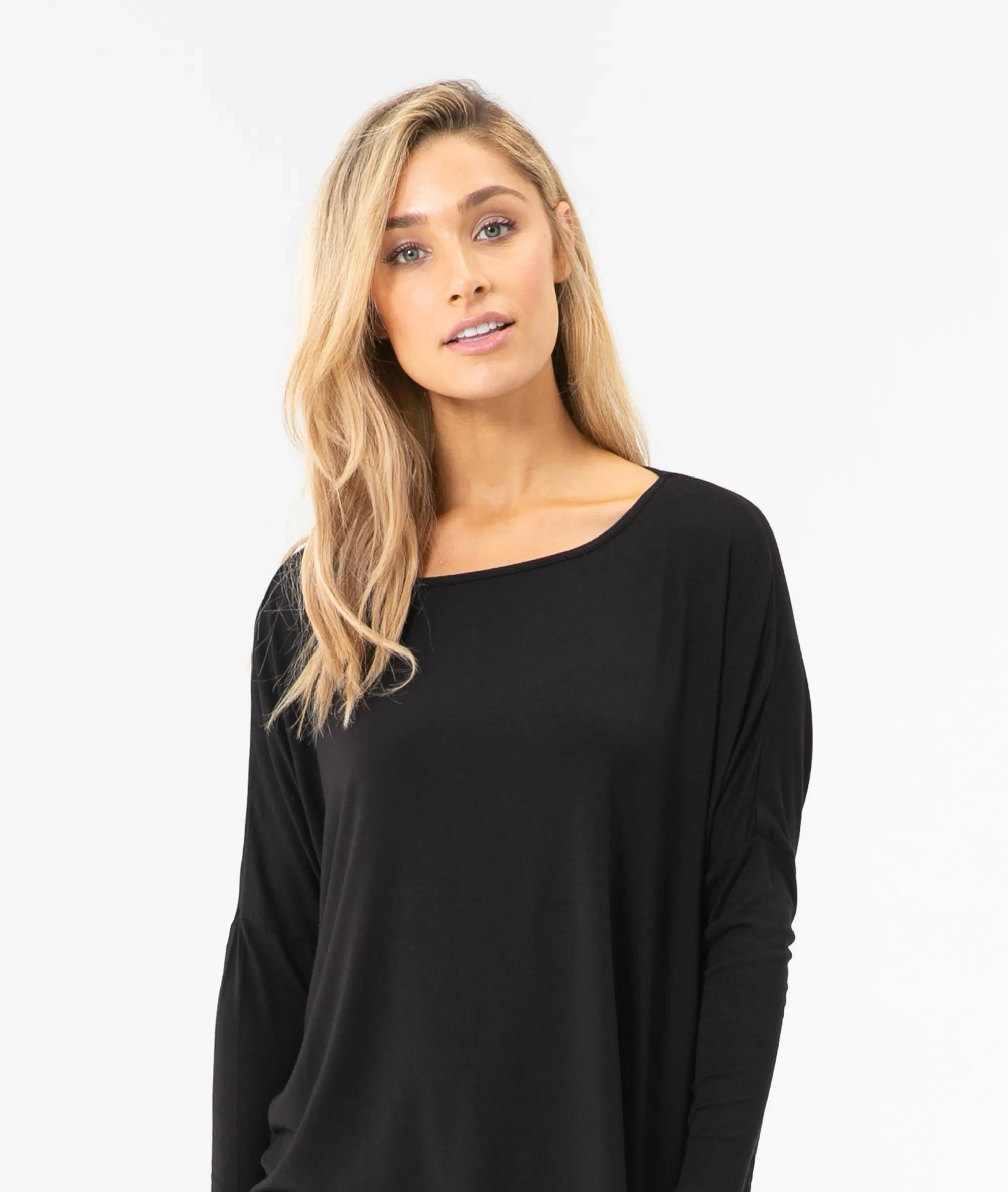 This wander provides the flexibility to be worn at either full-length or 7/8th length, allowing for easy adaption to both weather conditions and personal preferences. When worn long, the Pocket Pants showcase a stunning tapered leg, while the 7/8th length offers a more casual aesthetic. This unique feature ensures that you can effortlessly adjust your look on the go, guaranteeing readiness for any situation. Be it seeing the magnificent sights or simply relaxing in the warmth of your hotel afterwards, these pants are designed to cater to your every need.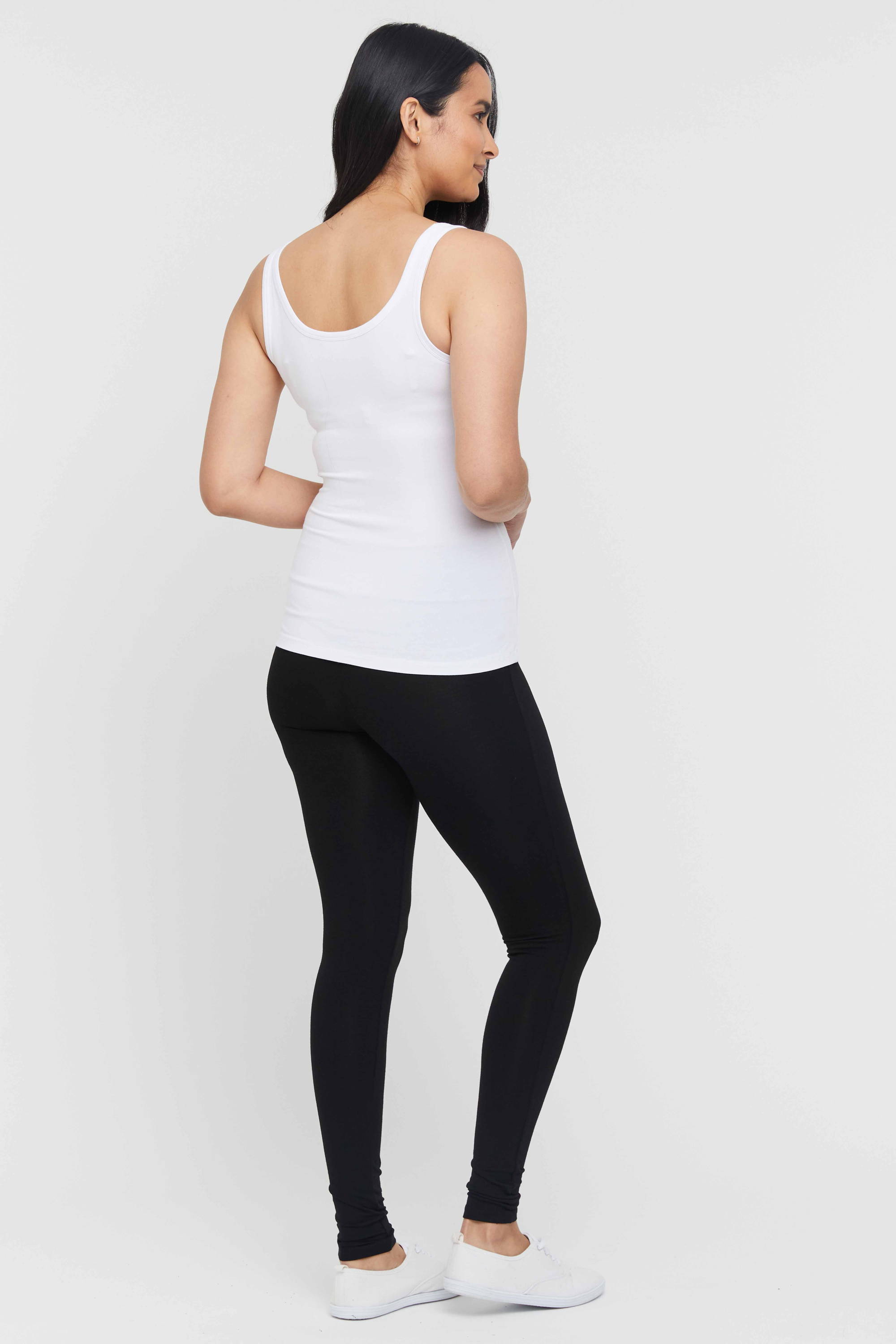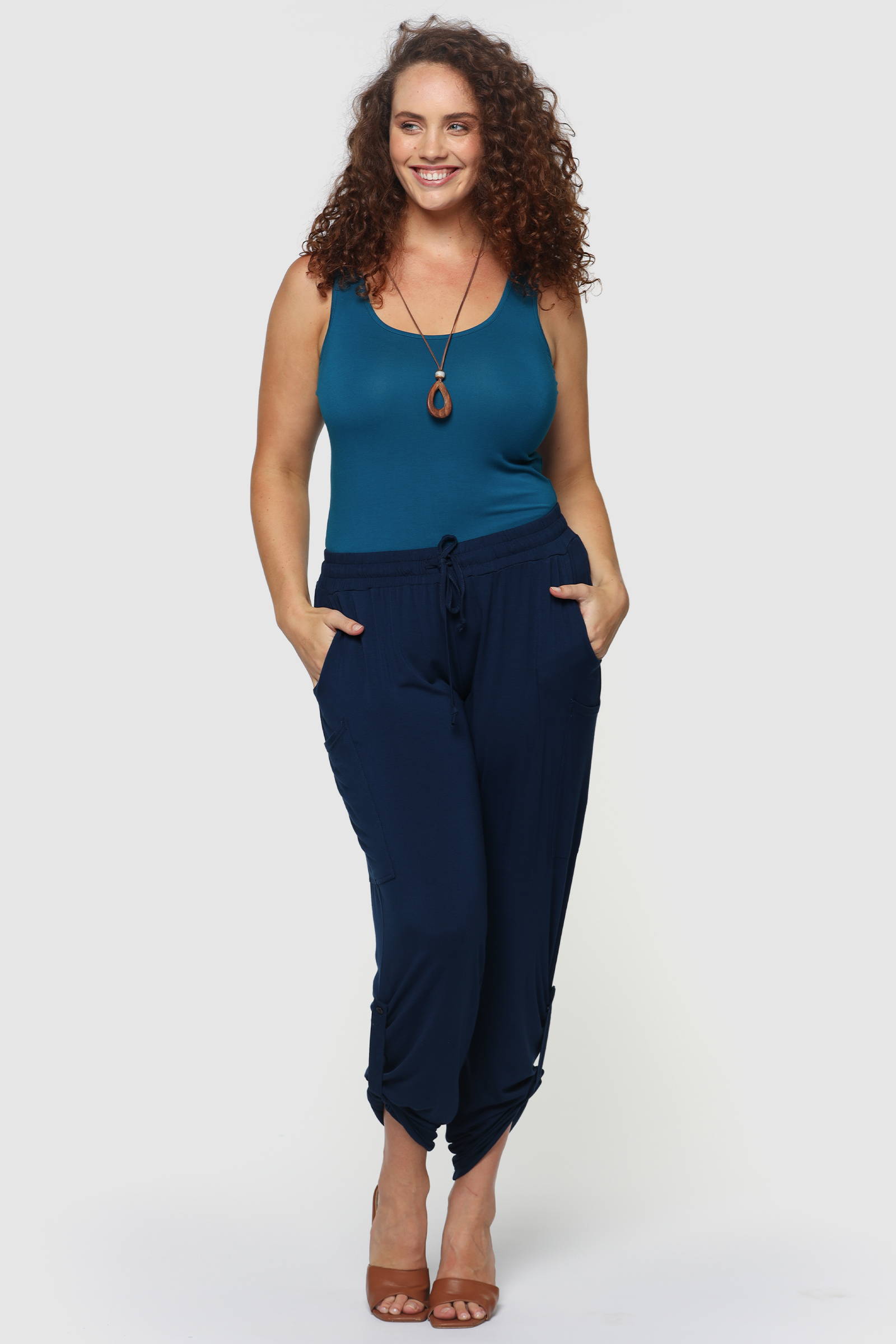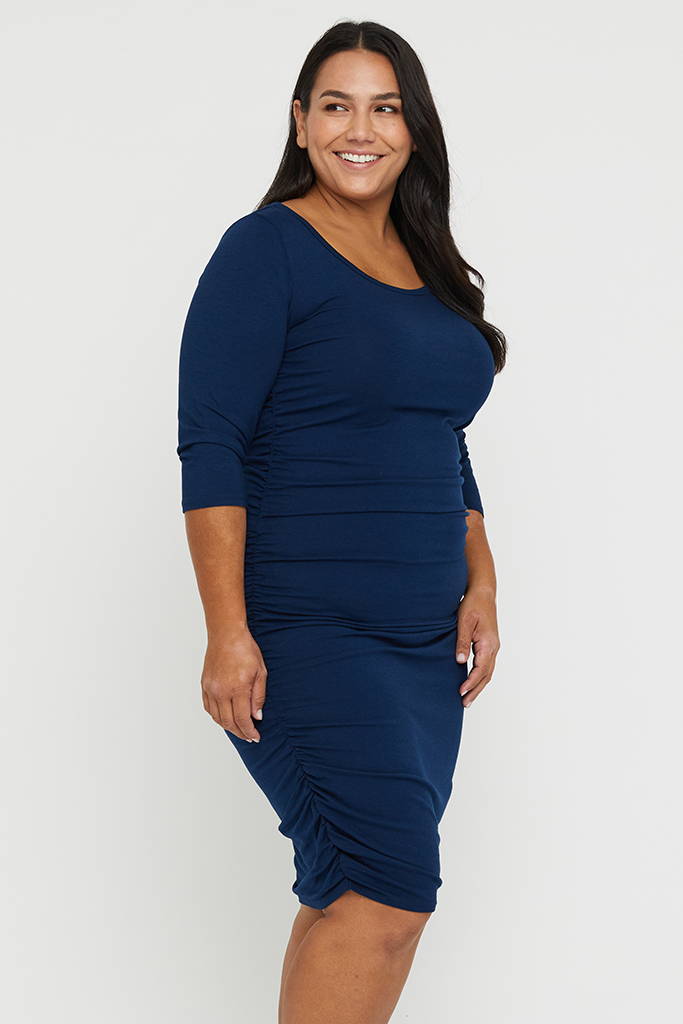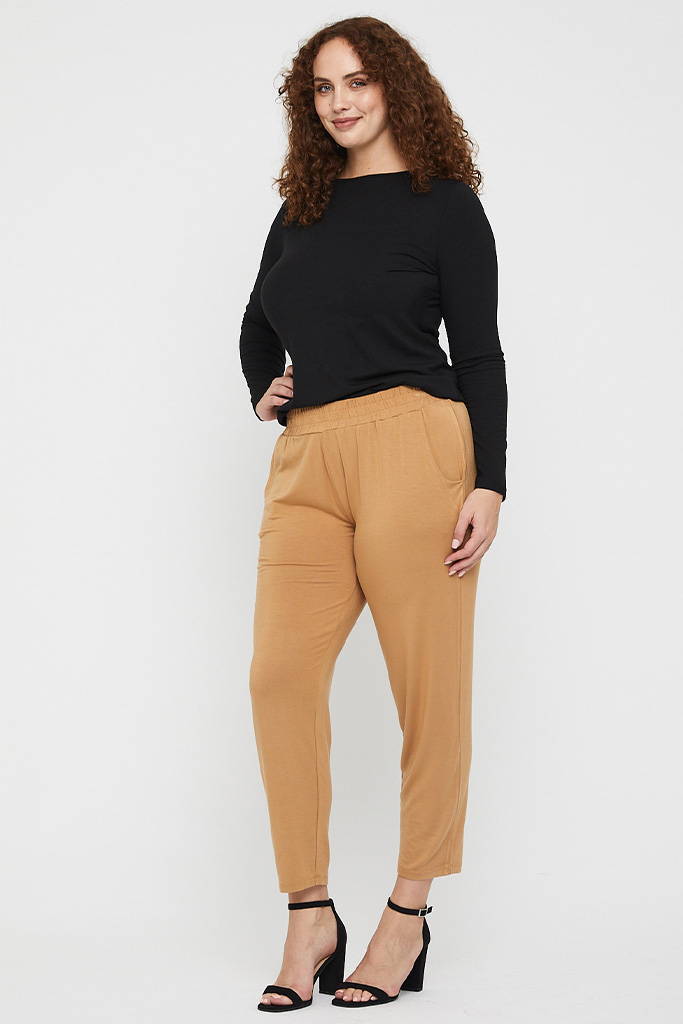 It's clear! As you embark on your sustainable adventure, choosing the right clothing makes all the difference. You can pack smart by opting for versatile pieces made from sustainable materials like bamboo to ensure comfort and style.  
The Soft Bamboo Leggings, Travel Wrap, Pocket Pants, 3/4 Sleeve Ruched Dress, Relax Boatneck, Sophie Top, and Peggy Bamboo Trouser are all excellent choices for the eco-conscious.When selecting items for your travels, opt for those that offer versatility across different settings, prioritise your comfort and most importantly, make you feel good. Happy travels!
---