Bamboo Body wholesale
where style meets comfort
Bamboo Body is Australia's largest bamboo clothing wholesaler. Our wide range of luxuriously soft & organic bamboo clothing offers an unparalleled
blend of style and comfort that keeps shoppers coming back. Our customers say that once they try Bamboo Body they don't want to wear anything else!
If you are already a wholesale customer please login here
Why choose Bamboo Body?
With an unwavering philosophy of 'look good, feel good, do good', every piece from Bamboo Body is ethically produced and offers the best in both
comfort and style, whatever your shape or size.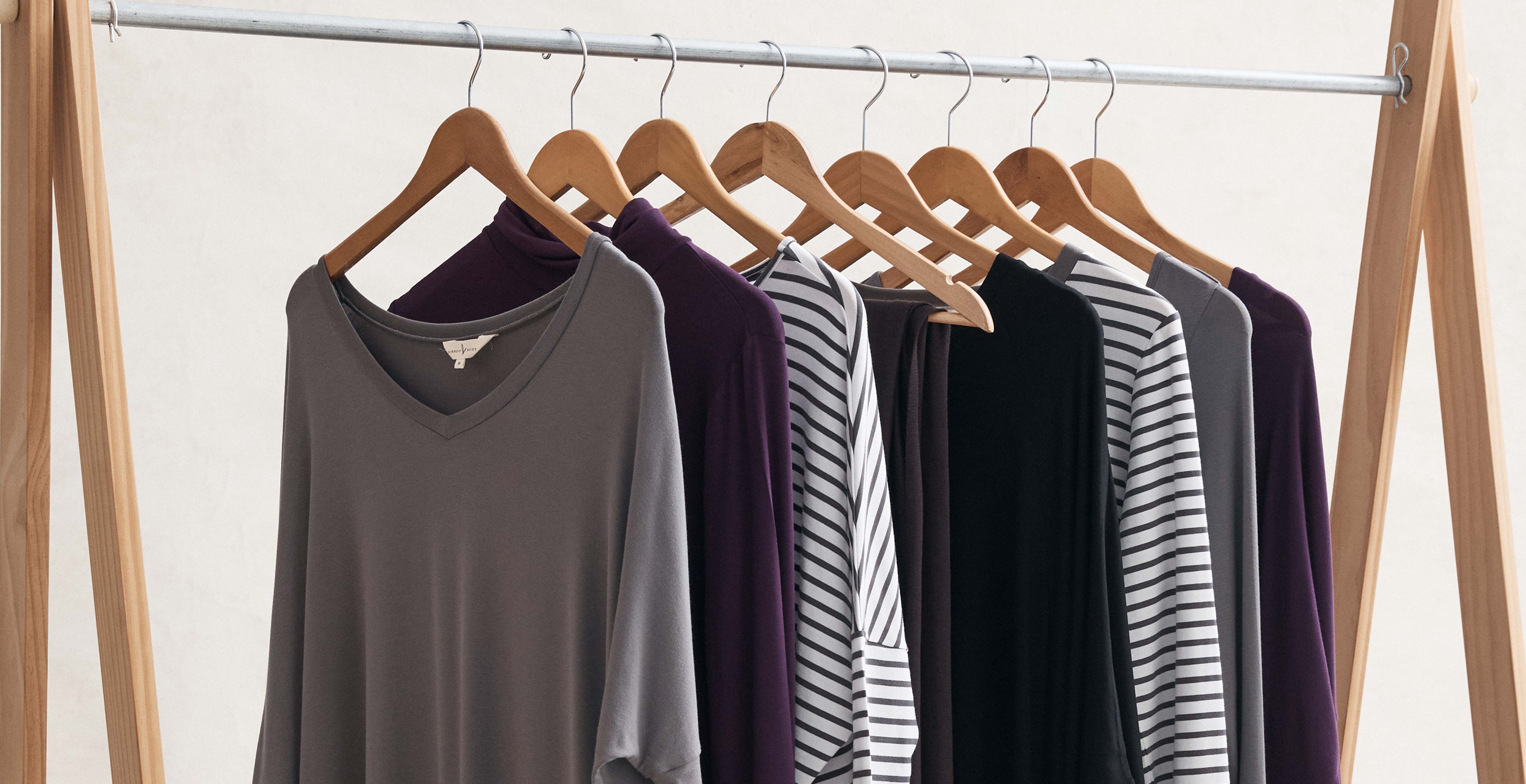 The right collection for your store
Our helpful team is always happy to talk through the key features and selling points of our range, and we can help build a bespoke capsule collection
best-suited to your customer base.

Our range includes sizes and styles that cater for petites through to plus sizes (up to 4XL), while our soft, organic and chemical-free (OEKO Tex 100
certified) clothing is ideal for people with skin sensitivities.

We focus on simple classic styles that can be mixed, matched and layered, making it easy to scale your garment selections up or down. We introduce
new styles and colours every season to keep things fresh, and our focus is to provide beautiful clothing that will be worn time and time again. You can
take a look at our latest arrivals here.

Our vast range of bamboo clothing includes everyday style basics, travel clothing essentials, bamboo underwear for women and men, UPF 50+ clothing,
maternity clothing, menswear, knitwear and pyjamas. We think you'll find we have something for everyone!
Working with Bamboo Body
Here at Bamboo Body we understand how important it is to be able quickly respond to customer demand. That's why we offer:
Stock Service: There is no need to order months ahead, just order what you need, when you need it.
Fast Delivery: We dispatch within 24 hours, usually on the day of order.
Excellent Customer Service: You will deal directly with the team in our warehouse and our aim is to support you as much as possible. We think or it as a team effort. You will be able to contact us with any queries over the phone during business hours or via email and we will get back to you right away.
Easy Ordering: We accept orders 24 hours a day via our website or you can give us a call during business hours on (02) 9525 0519 and we'll place an order for you. Our website always shows current stock availability for maximum convenience.
Promotional Support: We have high resolution images of all garments available. We are happy for you to share them on your social media, website and in print advertising. We would also love to share your business on our social media - we love working together! We also provide printed POS material including posters and cataloques.