News
Building a Trans Seasonal Sustainable Wardrobe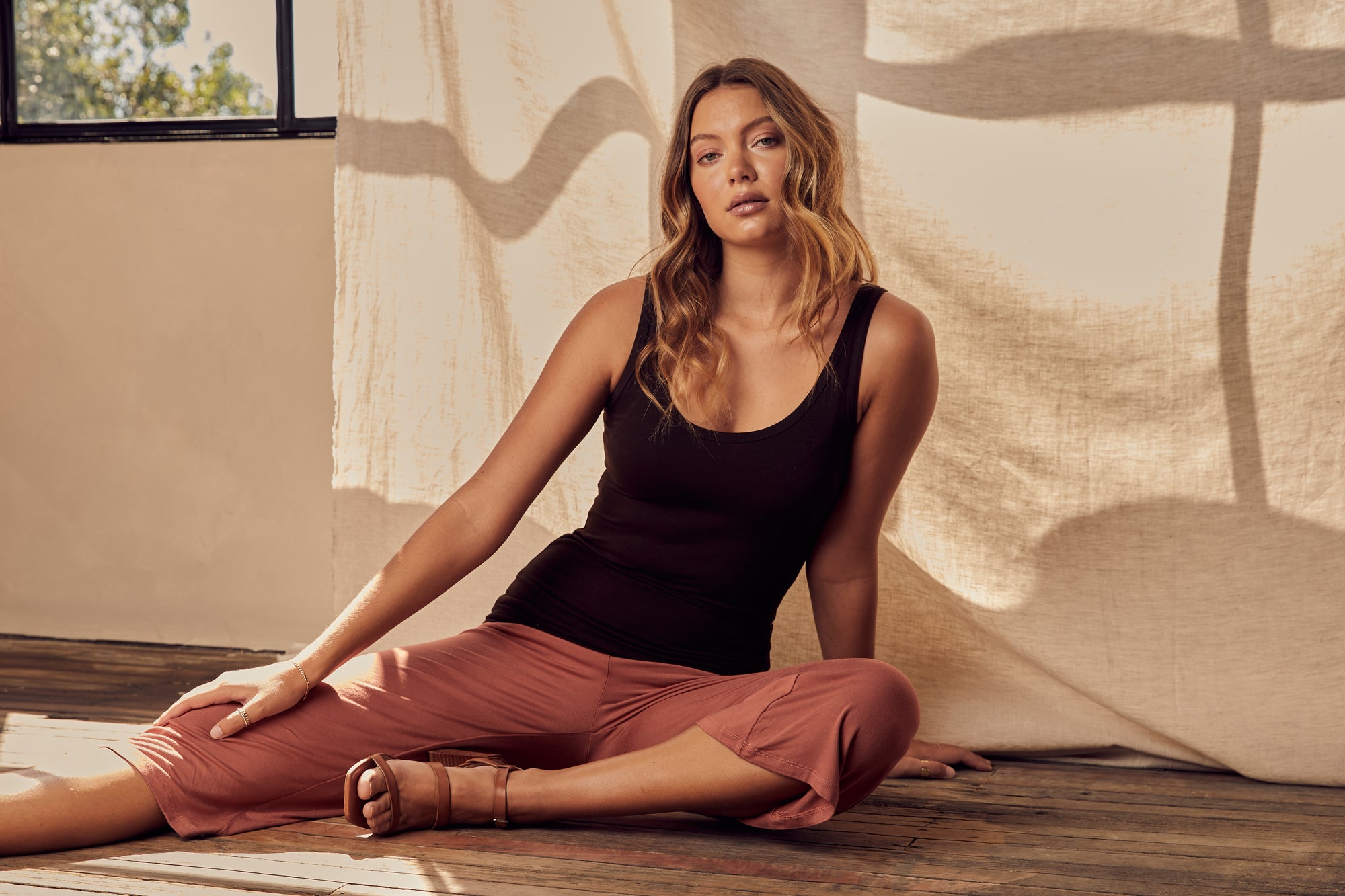 Have you heard of the phrase 'trans seasonal fashion' before? This term has been circulating the social media verse for some time now, especially for those who are interested in sustainable fashion or ethical Australian clothing. However, what exactly is trans seasonal fashion and how can you easily adopt it into your current wardrobe?
Trans seasonal fashion refers to the pieces in your wardrobe that you can wear all year round by adopting pieces that blend seamlessly with each other so that you are styled and ready for the cold, the heat, the night or the day. Trans seasonal fashion can often be tied in with 'capsule dressing,' referring to a capsule collection of clothing that you can mix, match and wear all year round. To some, this may sound restrictive, and potentially boring. Perhaps you are someone that loves to dress in an array of colours, or are a collector of vintage or sustainable fashion. For those who love fashion but want to adopt a more sustainable wardrobe, you will be pleased to learn that owning trans seasonal clothing is anything but restrictive! Being able to mix and match your entire wardrobe allows for an incredibly versatile collection of pieces, allowing you to dress for any occasion while still being able to accessorise to your personal style. Here at Bamboo Body, all of our pieces are trans seasonal fashion pieces, meaning you can wear them all year round for a multitude of occasions!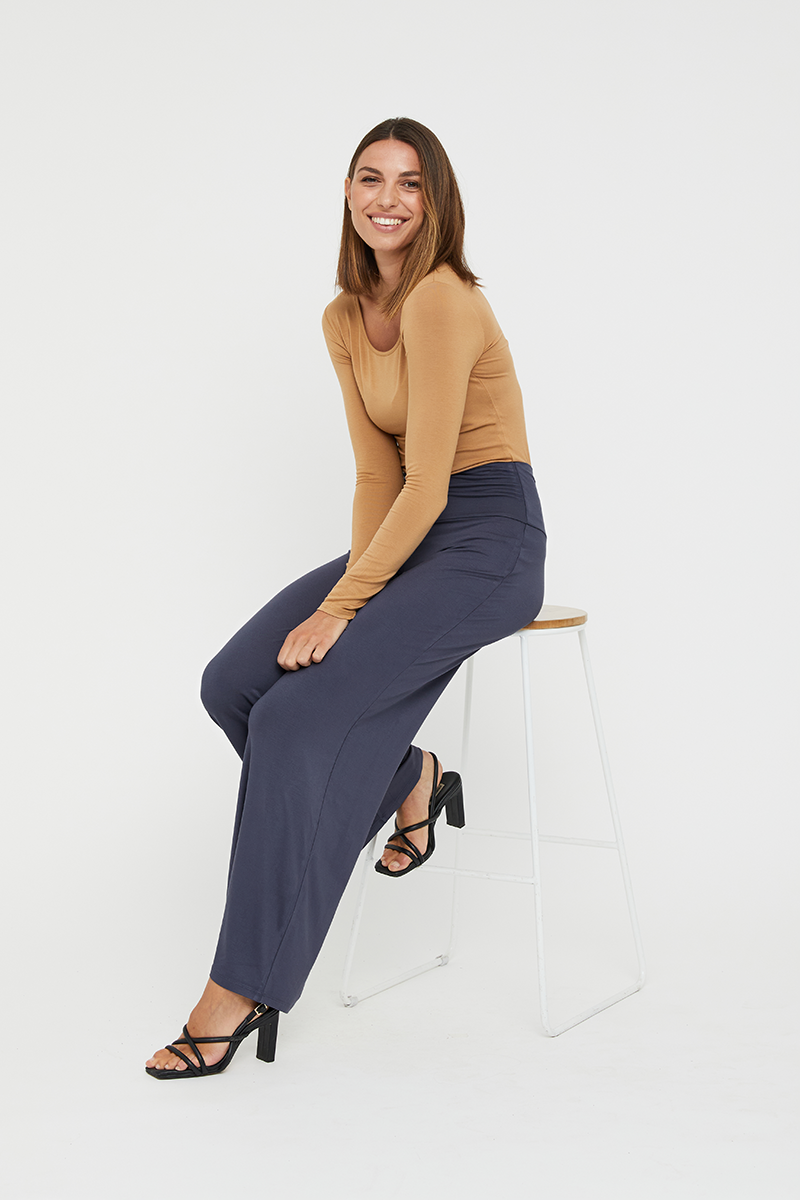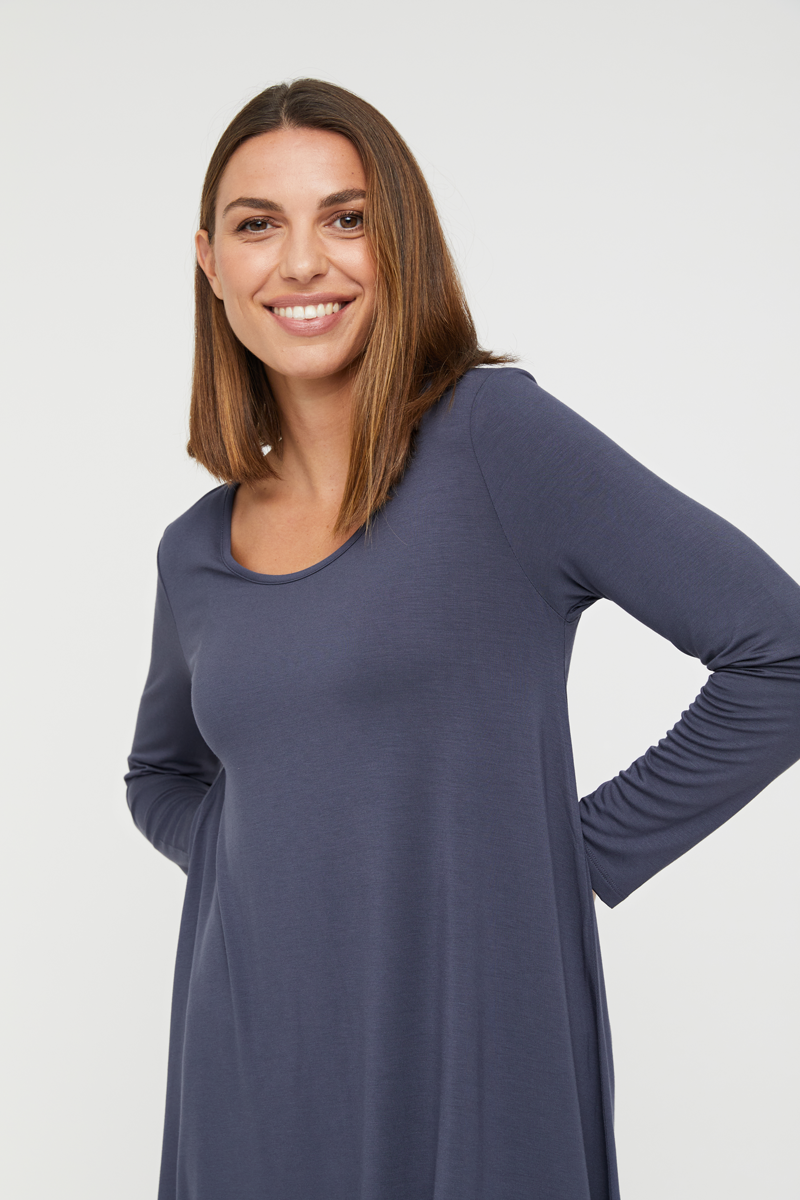 "In many ways transitional dressing is code for how real women dress" - Vogue
Hop tip: invest in quality natural and sustainable pieces that will last you for years to come.
Why are trans seasonal styles essential for a sustainable wardrobe?
Dressing with trans seasonal fashion in mind can be a difficult task, especially in the wild Australian climate. Some days are cold and windy, while the next day may be incredibly hot - and sometimes Australia likes to have 4 seasons in 1 day! As brands prepare to launch for the upcoming seasons, you may find it difficult to shop ahead for the weather to come as you anticipate upcoming styles and trends. This time of the year is also what we call the trans seasonal period between each collection. Despite this, sustainably conscious brands like Bamboo Body account for this fickle period by stocking trans seasonal clothing pieces all year round, like our essential basics. 
What is a sustainable wardrobe?
Not only is purchasing trans seasonal fashion a smart decision for the bank, it is also a sustainable decision to opt for ethical australian clothing. Choosing versatile and functional clothing pieces that coordinate with your current wardrobe allows the ability to create a sustainable wardrobe by decreasing your clothing waste, which is what sustainability is truly all about. 
According to The Guardian, Australians buy 14.8kg of clothing, or 56 new items, every year, making Australia one of the highest consumers of textiles per capita in the world. The majority of the Australian population are avid consumers, with each person chucking 10kg of clothing each year. In this report it is also noted that 260,000 tonnes of clothing reaches landfill each year. Continue reading to find out more. 
Ethical Production of Australian Clothing
Fast fashion has such a negative impact on the environment. Fast fashion is the overproduction of clothing usually made in poor working conditions with unsustainable fabrics. Traditionally, brands will launch 1-4 collections within a year coinciding with the seasons; Spring/Summer and Autumn/Winter. With fewer cycles, there is more of a focus on quality; a characteristic of sustainable clothing among other things. The over-consumerism of fast fashion has led to the introduction of 'micro-seasons' allowing these brands to push over 26-52 seasons within a year and around 1000 new styles in a week! This also leads to the rapid acceleration of trend cycles meaning your piece could potentially be 'out of fashion' by the time you have received your order.
Social media has had a huge impact on our purchasing habits and prioritising niche trends over seasonal styles and sustainable clothing. Online creators seem to be choosing price and efficiency over quality and are unfortunately sharing this philosophy with their following. These pieces are incredibly affordable as brands use low-cost textiles such as polyester which are not biodegradable. On top of this, the overproduction of clothing leads to terrible working conditions for little to no pay, making this a humanitarian issue as well as an environmental one.
At Bamboo Body we know who made your clothes, what's in the fabric and who made your fabric. Read more about our team and our production methods here

Why is trans seasonal fashion more sustainable
Trans seasonal fashion is easily a more sustainable alternative to purchasing clothing because you can wear these styles all year round, meaning that you are ultimately consuming less. Although consumerism and the overproduction of clothing is a huge issue that ethical Australian clothing brands are fighting for, we still need clothes to survive - and often it needs to be affordable to everyone. Crafting the ultimate capsule collection of trans seasonal clothing that will last you years is the best way to consume clothing without overdoing it. Through the purchase of more trans seasonal clothing you are much more conscious of your purchases and whether or not they can be adaptable to your style. This gives you the ability to create a curated sustainable wardrobe that is versatile, adaptable and ready for whatever weather comes to you.
Rather than buying pieces set for the winter, why not invest in something breathable and of high quality that you can wear through to the summertime such as sustainable bamboo clothing. Can you layer this clothing item? Can you dress it up with accessories? Can it be adapted to your personal style? These types of questions are important with investing in trans seasonal fashion so that you can invite new pieces into your sustainable wardrobe.
The perfect thing about trans seasonal fashion is that it can be curated to be personal to you. Choose sustainable clothing basics that make you feel comfortable and confident. A quick tip to nailing trans seasonal fashion is to make sure that it can also be adaptable to your ever-changing style while still fitting in. Do this by rotating through your favourite accessories, or add a pop of colour through a statement item. Focus on the silhouette and versatility of the garment and what YOU want out of the piece. This is key to having a sustainable wardrobe.
If the majority of the population starts investing in trans seasonal clothing, it will mean that businesses will have to think about their seasonal cycle, hopefully scaling down on how many collections they release in a year which will ultimately mean they are producing less. This also means that they are able to maintain ethical working conditions in their factories as their workers are not overworked and underpaid.
Creating a Trans Seasonal Wardrobe with Sustainable Bamboo Clothing
Creating a trans seasonal wardrobe is simple and effective. The team at Bamboo Body have shared 4 trans seasonal fashion tips to help you create a sustainable wardrobe: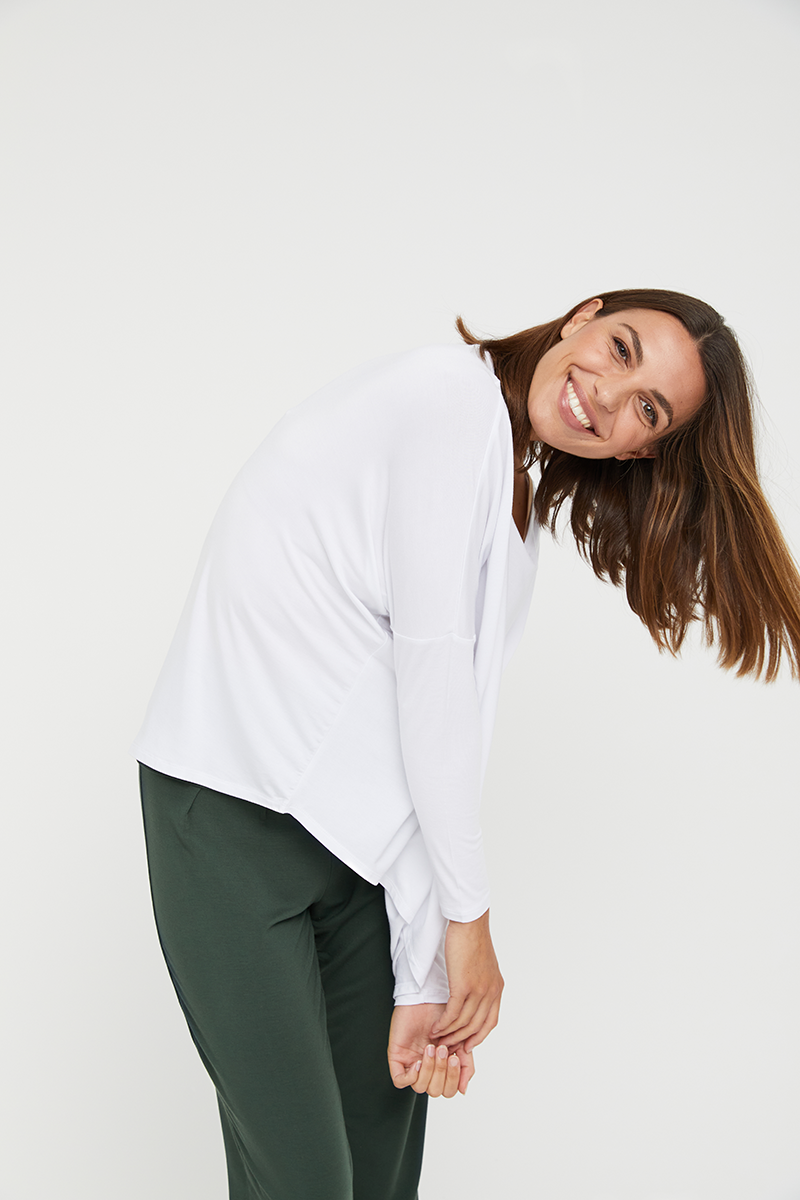 1. Choose your trans seasonal Basics
The first step to devoting your spend to trans seasonal clothing is to invest in seasonless staples that can be worn over or under any piece. Think pieces like essential singlets, t-shirts, pants and skirts that will be in constant rotation in your wardrobe. Every person should have the perfect white tee in your closet. This doesn't have to mean that you stick to black, white and beige staples. Stay within your personal style and choose colours that you think work well together and allow you to mix and match for any occasion. Learn about the science to colour matching clothing here. Choose silhouettes that work for you and your body type. For example, you may want to choose a wide-leg pant instead of something skinny to elongate your body. Or, perhaps you prefer a v-neck line rather than a scoop neck. Don't invest in pieces that you don't feel comfortable in, or that you want to wear for 1 occasion. Tip; if you don't plan on wearing it more than 30 times in its lifetime - then it's not worth it. Choose from ethical Australian clothing brands such as Bamboo Body that specialise in essential basics.
Learn about dressing for a pear shape body here.
Learn about clothing for tall women here.
Learn about clothing for petite women here.
2. Quality is key when it comes to trans seasonal fashion
Investing in pieces that will last throughout the seasons is the epitome of the person trans seasonal and sustainable wardrobe. Investing in high-quality pieces means you will spend less than if you were to buy cheaper pieces every month. Choose organic and breathable materials such as bamboo, organic cotton or hemp that will biodegrade over time. Bamboo body is proud of their sustainable bamboo clothing range, which is not trend driven making it the perfect place to purchase your trans seasonal fashion basics.
Learn to take care of your pieces. Read the care labels and learn how often you should wash a garment. Learn how to care for your bamboo here.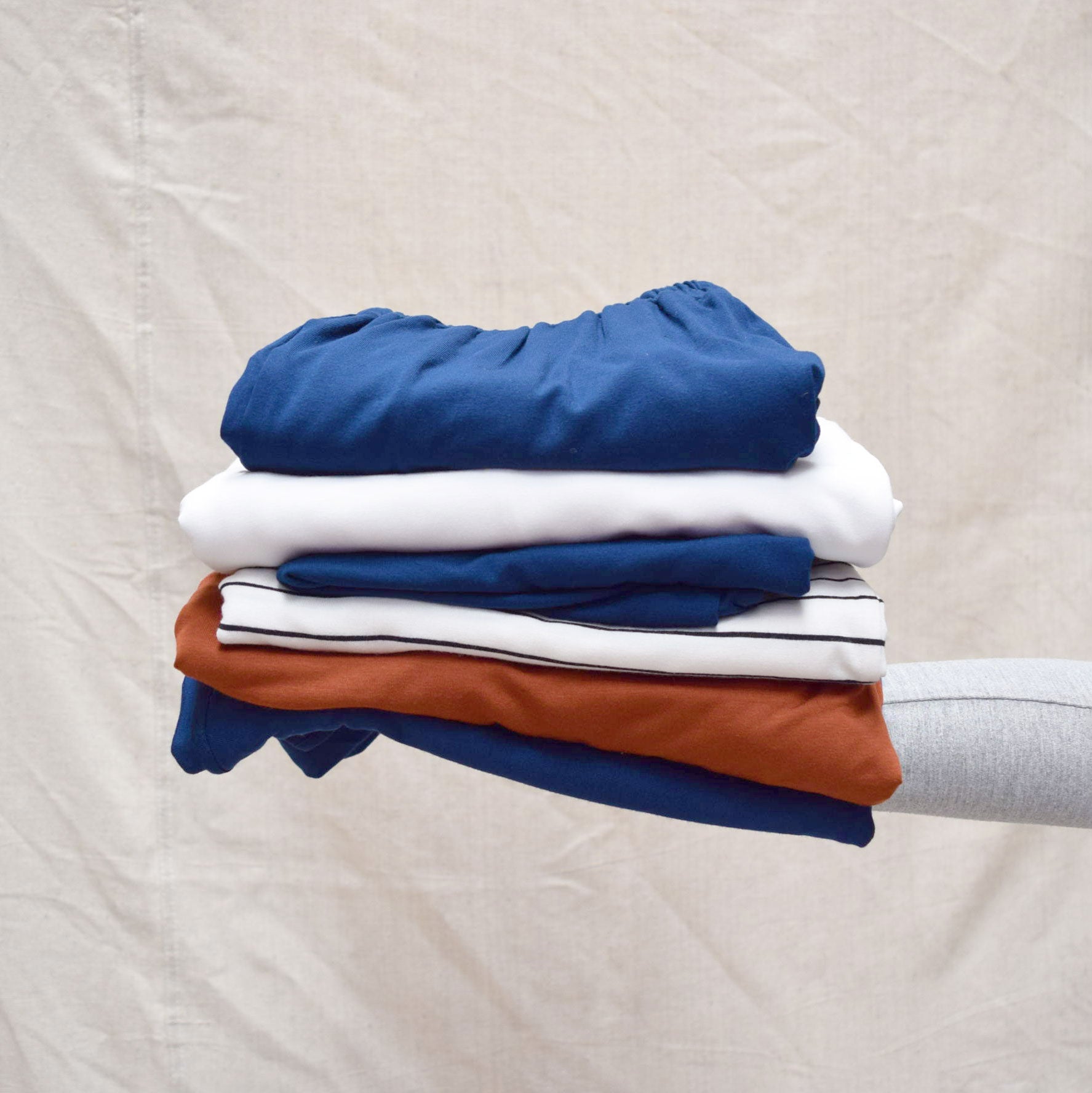 3. Accessorising is everything when it comes to personal style
Styling is all about accessorising. A sustainable way to adapt to new trends that you like is to invest in accessories that will last a lifetime. If a certain trend catches your eye, make sure to choose something that is adaptable for many occasions and will remain a prominent part of your style for years to come. If you think the trend will be short lived, maybe think about the consequences of participating in it. Can you find a versatile alternative? Just because you're not directly purchasing a trend doesn't mean you're not in-style. Investing in high-quality staple accessories means you can still be on-trend without breaking the bank.
Think about the staple accessories that are a must have in your wardrobe. Think the classic boot, heel and sandal. If you want to slowly inject colour into your wardrobe, why not try with a statement bag or shoe? When it comes to jewelery, do you prefer gold or silver? Understanding your personal style will help you on your trans seasonal fashion journey. 
4. Layering tips for a trans seasonal and sustainable wardrobe
Invest in trans seasonal clothing pieces that you can layer on top of each other that you can put on and take off whenever the weather decides to change on you. Turtle necks, coats and knits are perfect examples of trans seasonal pieces that give you the ability to layer and style with each. Layer underneath a singlet or casual tee. Learn about the lessons in layering here. 
Check out our basics range at Bamboo Body to find your trans seasonal fashion style. 
Check out below a list of our favourite trans seasonal clothing styles. We wish you luck on your trans seasonal fashion journey and hope you choose Bamboo Body as your trusted ethical Australian clothing brand for your essential basics.
Shop These Trans Seasonal Fashion Styles