News
A New Filter, For You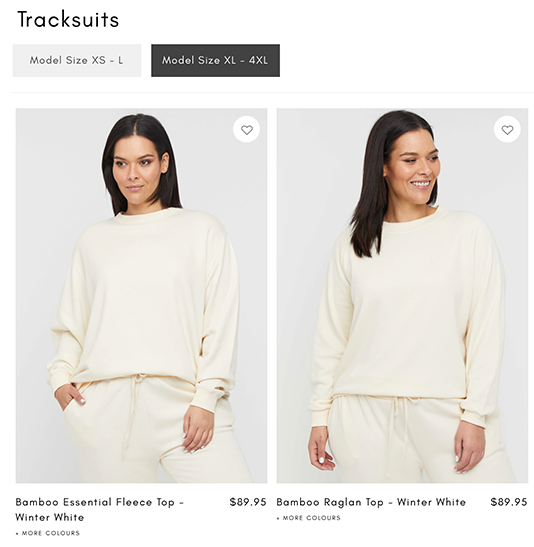 New filter options to show how our garments will look on different body shapes and sizes.
When Bamboo Body was founded back in 2005, it was a goal to create bamboo clothing for everyone. Over the years, our size range has expanded and we have made a conscious effort to prioritise inclusivity through our e-commerce photoshoots in order to show how a garment would look on a variety of body shapes and sizes. 
On our new website, one of our goals was to create a user friendly and inclusive experience. We want to give everybody the same opportunity to be themselves and 'feel good' in their own body.
We all come in different shapes and sizes and sometimes it can be difficult to know what styles will suit you. This new filter option has been designed to show how a style would look on different figures in order to help you find the right style for you.
We are continually working on creating an inclusive brand, if you have any specific style requests you would like to see in our extended size range please let us know in the comment section below. We're always listening and sincerely appreciate your feedback.