News
6 Steps To Take Before Turning on the Heater this Winter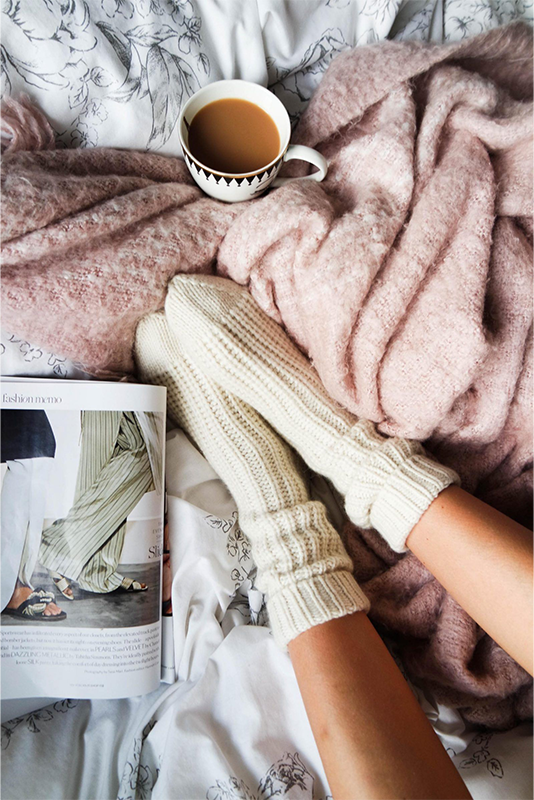 The eco-conscious guide to warm yourself - not the planet.
As the cooler weather creeps in, a lot of us would be considering turning on our heaters to fight against the frosty outdoors. Home heating is probably one of the biggest energy expenses. Did you know that even a 1 degree increase in heat can raise your energy spending up to 15%, according to Sustainability Victoria. Unfortunately this is not doing any good for the planet either. Coal, oil and natural gas all cause extreme environmental impacts, but it is not our only option.
Making small changes can lower your heating costs and lower your greenhouse gas emissions while still keeping yourself warm and comfortable for the winter period.
Here are 6 steps to take before turning on the heater this winter.
Eliminate Drafts
In an uninsulated home, windows, doors and floors account for about 40% of heat loss. Weatherproof your home by fixing any drafts that may make its way in through your windows and doors. This is a protective measure that will make sure that you do not feel the need to turn up the heater an extra few degrees due to cracks. Simply fix this issue by caulking your windows and weather stripping your doors. Warm air will stop escaping and you will not feel the need to turn on your heater, therefore reducing your carbon footprint. Any easy fix would also be to check if your windows are locked, as this will mean they will be as tightly sealed as possible!
Take Advantage of Daylight
Closing your curtains during the evening will help retain some of that heat in your home. However, if the opportunity arises for the sun to shine - make sure you open your curtains to allow for the sun to warm your home in the most natural way.  Remember to close them again at night to retain the heat!
Cook Warm Meals
Cooking at home will not only warm you up on the inside, but the heat from the oven and stove will create humidity in the air. Retaining this heat will create moisture to warm the home. Enjoy all your favourite soups, currys and other winter meal staples knowing that you are creating a warm and happy home for everyone. Yes this does require energy, but if you invest in eco-friendly appliances you should not be using as much energy as you would with a heater. Eating complex carbs such as brown rice is harder to digest, meaning that they will warm you up faster.
Caffeine is also known to increase your body temperature - so don't feel guilty about that extra cuppa of coffee or green tea!
Move Around
Whether that be at your local gym, from an outdoor hike, or through a pilates youtube clip, moving around will keep you warm by raising your body temperature and keeping you healthy through the chilly winter period. The more active you are, the better your blood circulation will be!
Layer Up
Choose quality pieces that are soft, breathable and cosy such as a tracksuit set or simple layering pieces
We have a great tracksuit range that is perfect for the winter weather. Our blend of bamboo and organic cotton has a thicker GSM and an equal amount of bamboo and organic cotton, which makes our tracksuits thicker, yet still cosy and soft. The inside fleece is to die for; it feels cloud-like and extremely soft against the skin while still staying breathable and thermo-regulating! 
Our tracksuits have been designed to mix and match and to be paired with like colours, so you can feel cute and comfortable while also managing the winter weather at home. 
When you aren't moving out and about in your home, that may feel chillier lying on the couch as you are not producing as much energy. If you want to cosy up by the couch with a cup of coffee, invest in one of our luxurious travel wraps. The fabric blend of bamboo, cashmere and wool creates that ever-so-soft and snuggly feel. It will also make a great addition to your loungewear collection.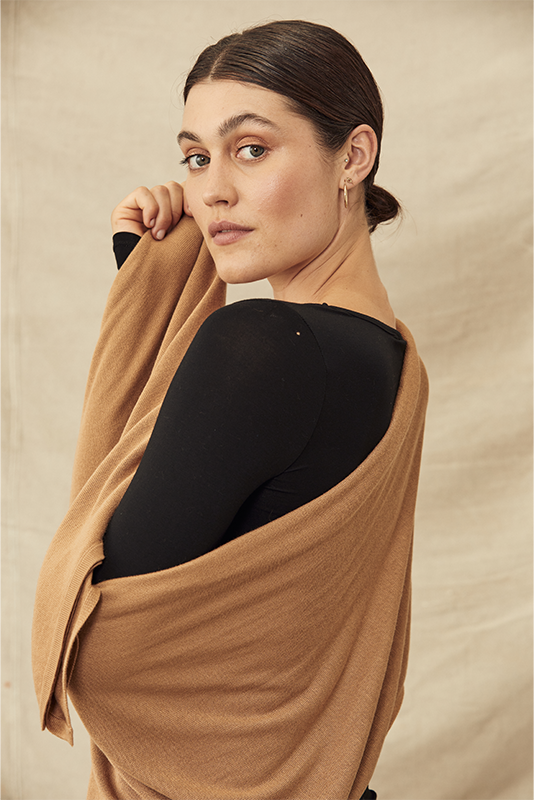 Snuggle Your Pet
This is a fun one but can be just as effective! Snuggling your pet is a great way to generate heat - so take advantage of it!
If you've explored all of these options and still want to turn the heater on, make sure that you are making conscious choices to reduce your emissions. Only heat the areas you are using. Set your thermostat efficiently between 18-20 degrees celsius (every degree higher can increase your heating costs by around 15%). If possible, invest in solar heating - which is one of the most self-sustainable methods of energy. Reducing your environmental footprint is vital to keeping this Earth alive. Choose to warm yourself without warming the planet.
Shop Cosy Loungewear