News
A Closer Look Into Our Woven Collection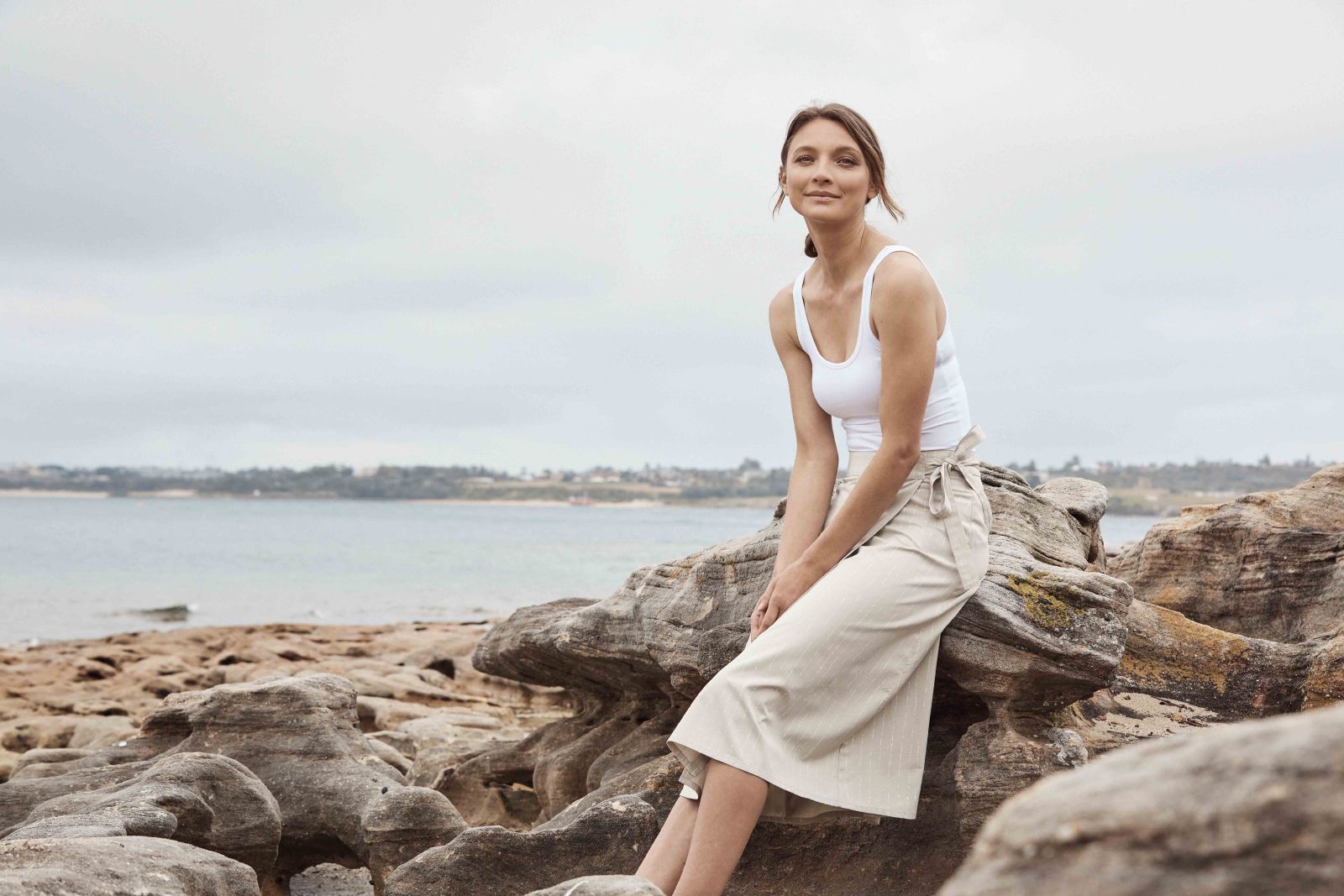 Introducing our second woven collection - full of elegance, simple lines and natural flow & form.
 
Process & Fabrication 
We make our woven pieces the same way our bamboo fabrication is created, with a primary focus on reducing consumption and waste. Our bamboo yarn is produced by pulverising the bamboo stalks and then regenerating the fibre into a smooth yarn. This process does involve the use of some chemical solvents however, at the end of processing, these solvents are broken down into salt and water. Our fibre is OEKO-Tex100 certified, meaning that there are no traces of harmful chemicals in the end product.
All styles in this seasons woven collection include a mix of bamboo viscose (70%) and organic cotton (30%) to give the pieces some structure while still enjoying that ever-so-soft and luxurious feel that you love! The fabric is lightweight, breathable and has a 'linen-like' feel. To obtain this finish, the threads of bamboo have been woven together, making the fabric firmer than jersey and non-stretchy. 

New Styles
Our new woven styles were designed for their elegance, simple lines and silhouettes. We wanted to design versatile pieces that you'll wear all throughout the week and timeless styles that can be worn at any age. No matter what style it is, you'll be able to style your chosen piece/s casually to wear on the weekend or dress up for a smart-casual look for the work week.
Every piece has simple yet effective details that will pleasantly surprise you - we've added in hidden pockets, featured coconut shell buttons and carefully curated a comfortable elasticated waistband for our pants, skirts and shorts. Some of your favourite summer styles are repeated and in a new, classic and timeless pattern - Organic Pinstripe. When thinking of a woven pattern, we wanted to introduce a print that was timeless, flattering and not too formal. We wanted to shift the perception of pinstripes being solely a business-formal print and create a new take on the pattern by mixing it up with a softer design and more laidback silhouettes. Our exclusive new print has the perfect combination of natural flow and form - organic, broken stripes and a fresh, neutral coloured base. We hope you love it just as much as us!

Loobook