News
Fashion Revolution | Celebrating Our Team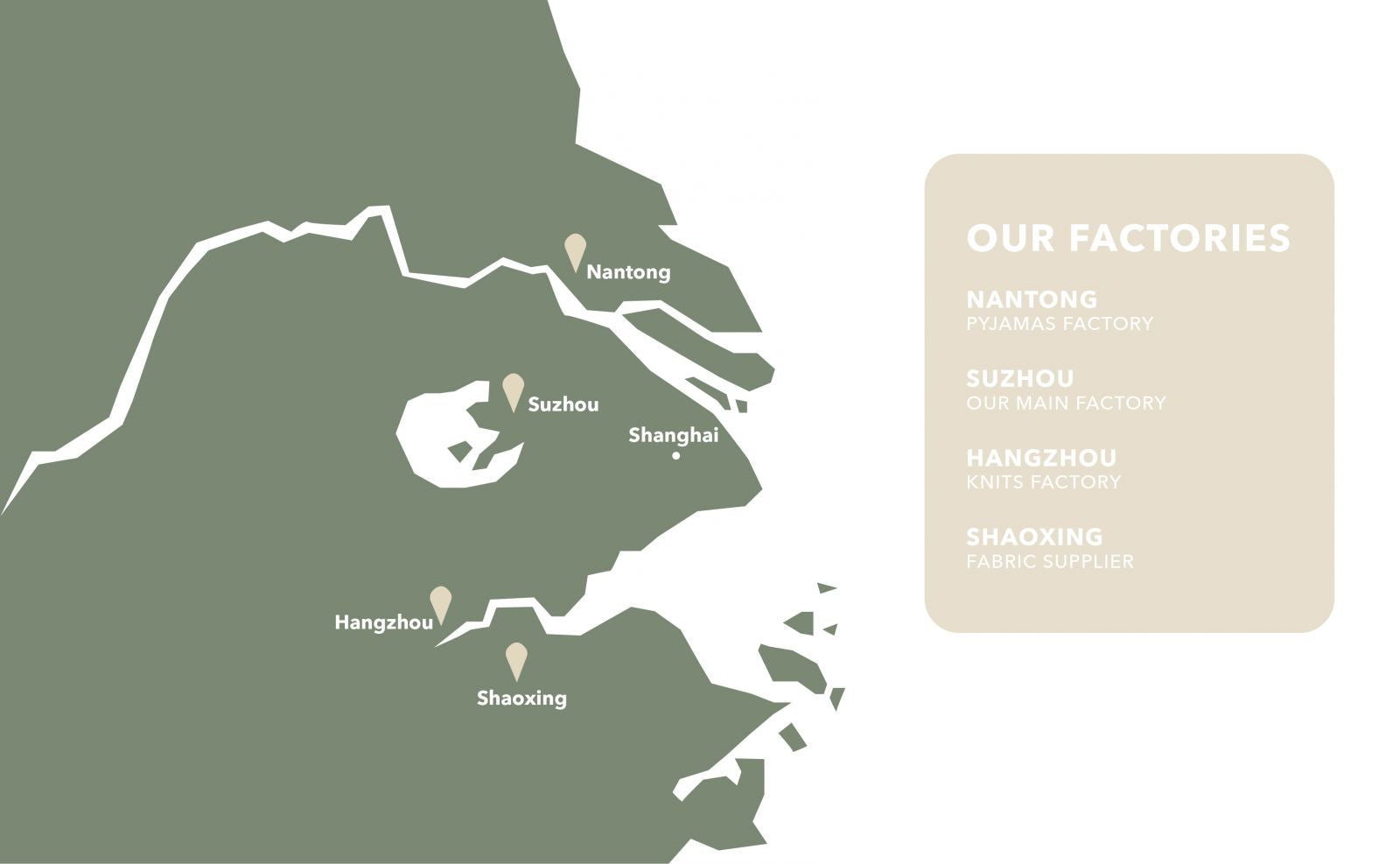 This week we're taking you on a journey through our clothing factories and the creative hands behind your bamboo garments. We want you to know that we have always taken the health and wellbeing of the men and women in our production line very seriously. We want to honour every single worker and thank them for their craftmanship and support they've given us throughout the years of working together.
At Bamboo Body we know who made your clothes, what's in the fabric and who made your fabric

We have a longstanding relationship with our main factory, in Suzhou who we have worked with over the last 15 years and who consider us one of their largest customers. It is female owned and managed by the lovely Regina, who we cannot thank enough for her time and effort put into creating the bamboo styles we wear daily. In our most recent visit to Regina's factory in the Jiangsu Province of East China, we had the pleasure of meeting the Pattern Maker and Quality Control Manager. We were also pleased to see a clean, organised and safe working environment.
Our Suzhou Factory has been audited by a third party to ensure it is a safe environment and that workers are treated well - our most recent audit passed with flying colours! Regina and her team understand our ethos and with routine audits of the factory we are 100% committed to keeping high standards of health and safety and creating a beneficial work environment for all workers. Our factories do not employ people under the age of 18 and their working conditions and payment is fair and above standards. Regina also shares our mission in creating a more sustainable future as she is committed to reducing waste and reusing in her own factory - we're very proud and lucky to work with an eco-conscious factory who share similar values.
Regina and team, thank you for the time and precision you put into making Bamboo Body clothing through all of these years. 2020 was an incredibly tough year for us all and you were continually dedicated to producing beautiful garments.
---
Senboo Textiles, managed by Steven Wu (CEO) and Production Manager, Anna Qian is located in the Zhejiang province in China. Steven, Anna and the Senboo team specialise in eco-friendly and sustainable fabric while holding a number of certifications and regularly performing audits of the factory. These certifications include the OEKO-Tex 100 Standard, ECOCERT and GOTS (Global Organic Textile Standard). GOTS is a certification that limits the use of toxic bleaches, dyes and other chemical inputs during the production process. This factory is committed to capturing and reusing waste so that substances do not enter the environment.
Steven, Anna and the Senboo team, thank you for working closely with us to create the bamboo fabric blends that we require. You've always been a pleasure to work with and we value your work and dedication to provide quality products and service.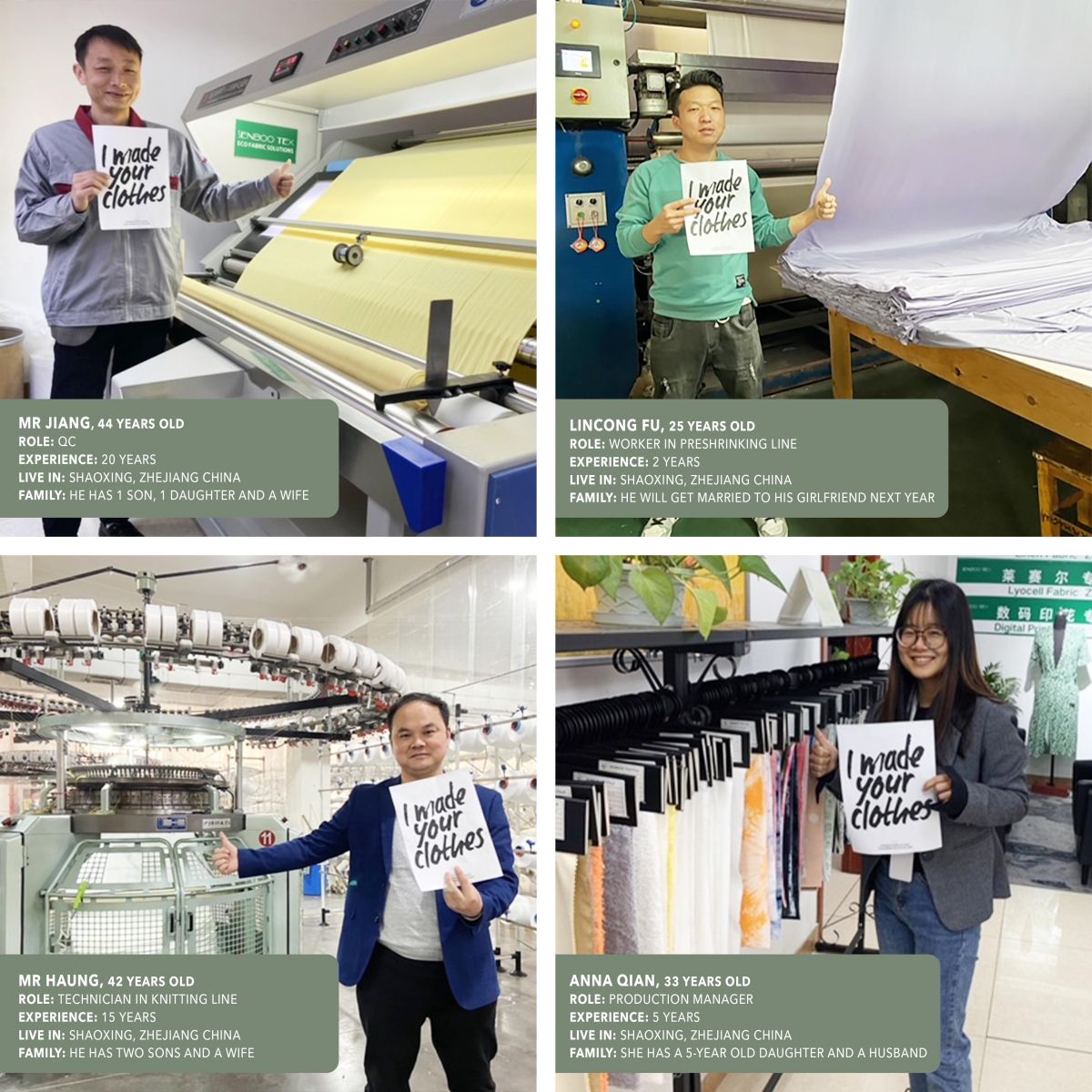 ---
There are many roles involved in the creation of a single garment and each person plays an imperative role. For example, our knitwear collection includes more than five pair of hands which includes the Flat-bed Knitting Machine Operator, Sewing Worker, Ironer, Quality Inspector and various Packers. Hangzhou Besser are the wonderful people behind the creation of our knits. Each of these workers have a family that is supported through the work they do and the part they play in creating the beautiful knits we wear. Our knitwear factory workers are all very experienced and take their positions seriously, which we are very grateful for.
Thank you, Hangzhou Besser for making quality eco-friendly knitwear pieces. We appreciate all the time and effort you put into creating our cosy cashmere, wool and bamboo pieces!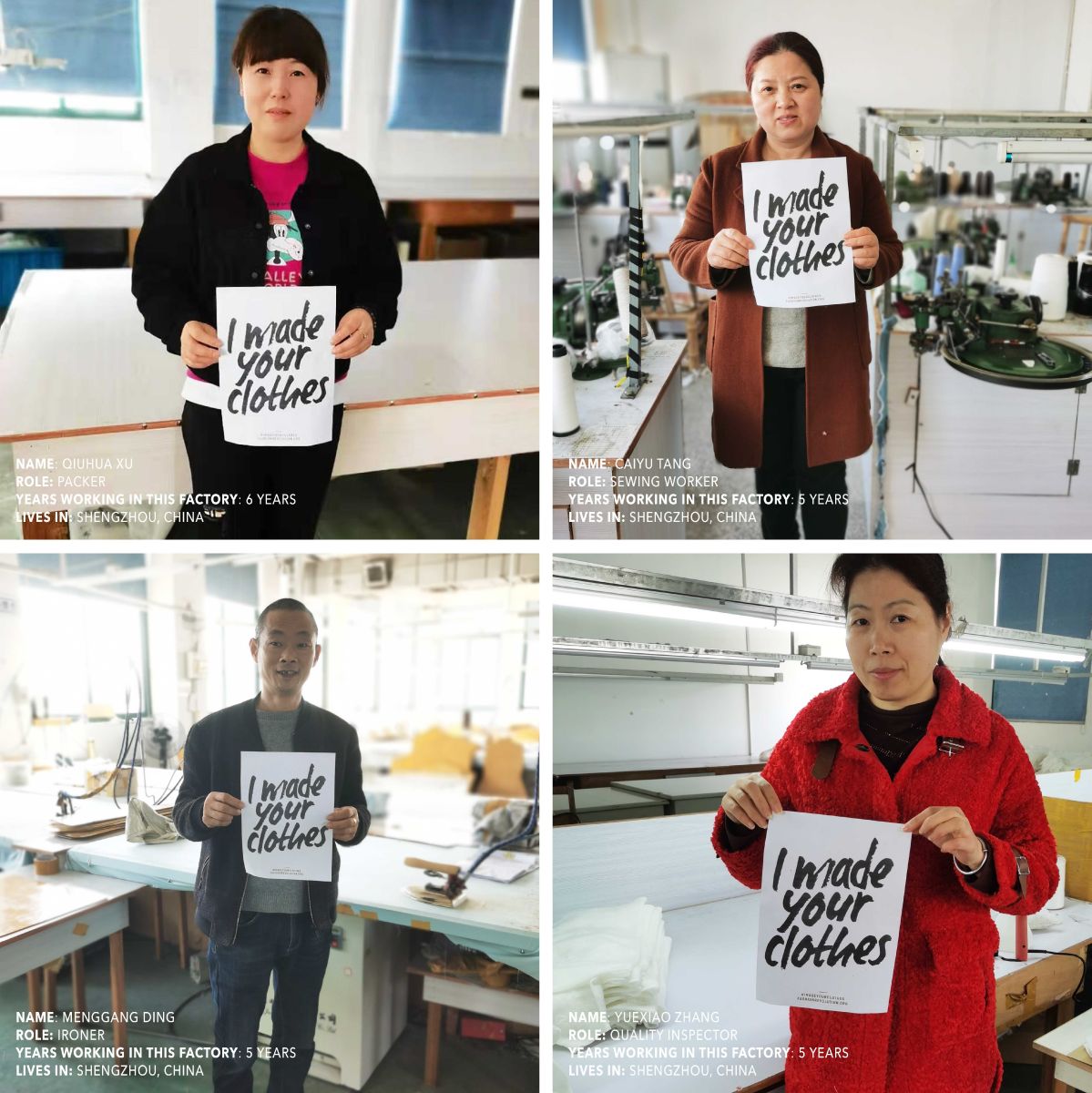 ---
 
Bamboo Body is on a continuous path of improvement and so are our suppliers. We are always looking for ways to lessen our impact on the environment at all stages of the lifecycle. For example, we have recently launched our Eco-Colour Collection with Tianhong Textiles who are located in the Jiangsu Province of China. This collection uses a new eco-friendly dyeing technology which uses 50% less water, chemicals and carbons are reduced, and low energy is used. Tianhong Textiles also hold similar certifications to Senboo Textiles including FSC, ECOCERT, OEKO-Tex Standard 100 as well as the Global Recycled Standard and OHSAS 18001 (Occupational Health and Safety Standard). 
Rani and the team, thank you for supplying us with quality bamboo fabric and consistently working efficiently. We appreciate your hard work, dedication and for always working with integrity.