Get Cosy with Bamboo Body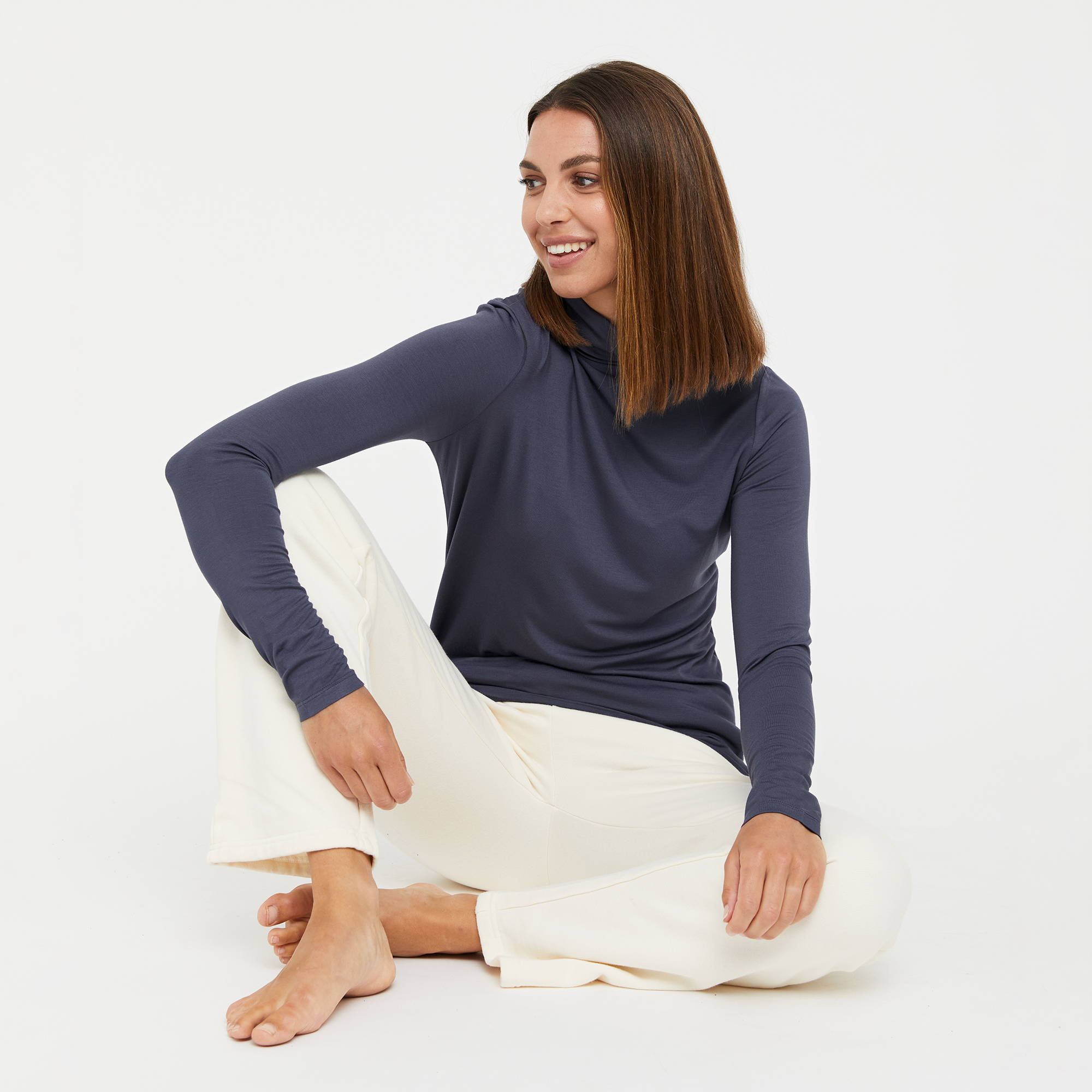 Welcome to the pieces you're going to be living in this Winter. Stylish. Soft. Superior!
The Bamboo Turtleneck and Bamboo Essential Trackpants are wardrobe staples available in buttery soft and sustainable bamboo.
Look Good. Feel Good. Do Good.
Bamboo Body is a sustainable and ethical clothing company based in South Sydney, Australia. We believe we have an environmental and social responsibility are are committed to being a company that doesn't just avoid causing harm but actually benefits the world we live in.
Our seriously comfortable bamboo basics, travel-ready styles and maternity clothes are made sustainably with the deepest respect for both our planet and its people. From the raw materials we use to how we deliver to your door; we take every opportunity to reduce our impact on the environment.
Our bamboo fabric is extremely smooth and buttery soft and our styles are designed with comfort in mind. Many of our styles feature gentle, fabric waistbands free from zips, cords and elastic. We have a wide range of relaxed and fitted tops, dresses, pants and pyjamas in sizes XS - 4XL, so you can find styles that fit right and are comfortable for you!