News
The Trend Edit: Hi Lo Hem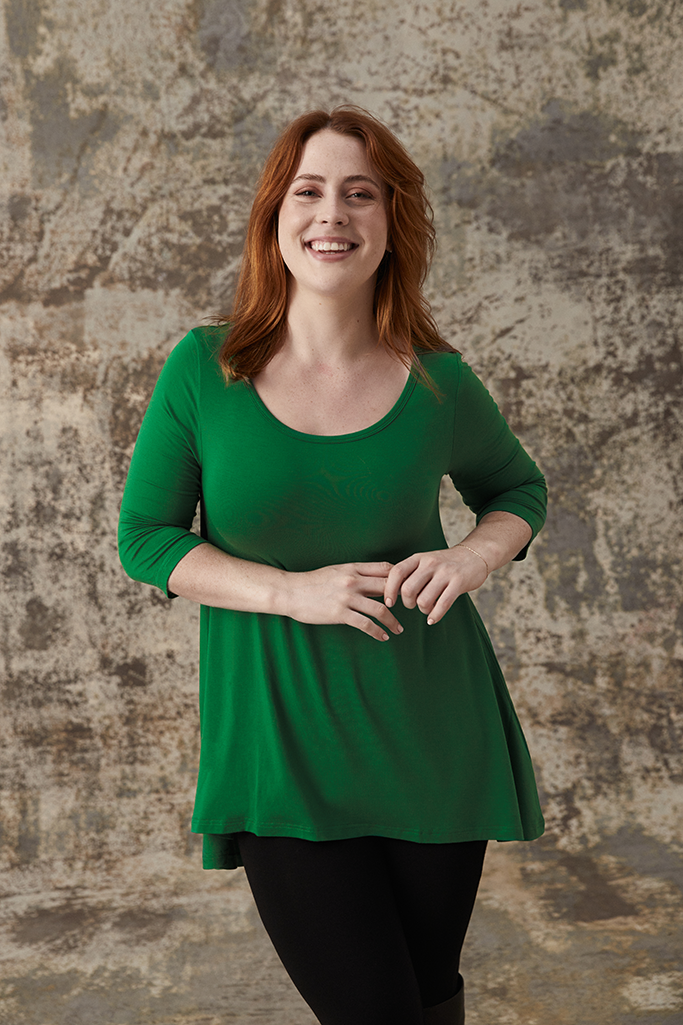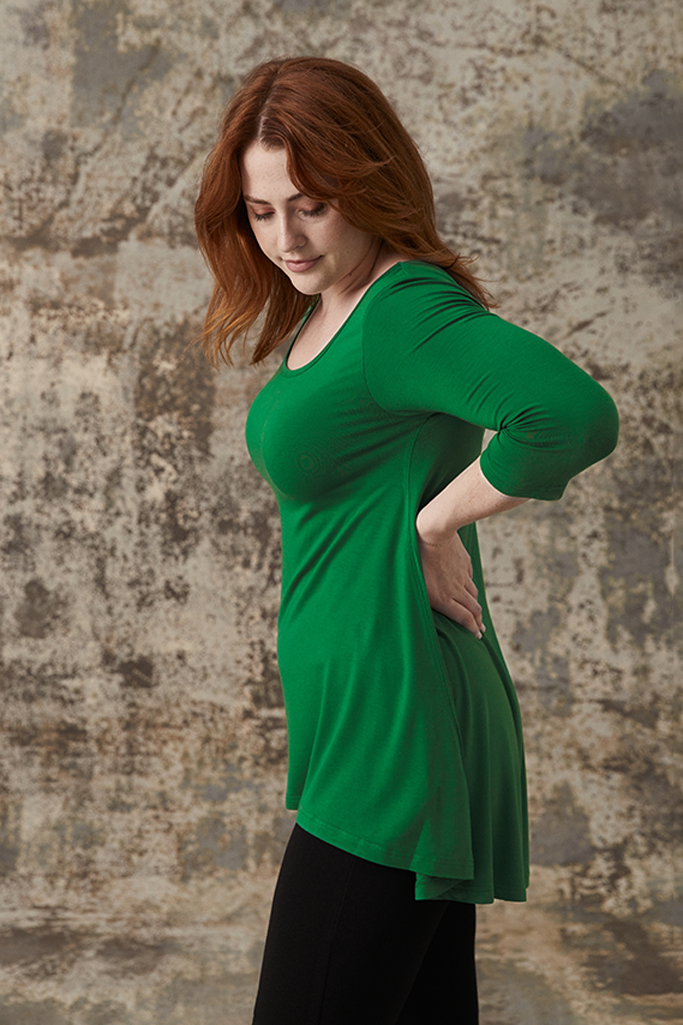 In the early to mid 2010's, the hi-lo trend took precedence over any and all pop culture trends, marking it's territory as the epotime of it's era. The trend, consisting of a shorter front and longer back hem, rebelled against symmetry. It presented itself through skirts, dresses and tops. The trend added length to the body through it's asymmetry and combined both popular mini and midi skirt lengths into one. Some rejected the trend back in the day and believed the style was gimmiky. Recently, this trend has resurfaced as seen at the 2021 Met Gala (Donatella Versace, Diane Kruger), 2022 Grammys (Saweetie, Olivia Rodrigo) and on popular runways. This resurgence can be studied through it's non-conformity of the ever-rising mini-skirt trend that is also becomming popular today.
With hi-lo hems rising in popularity, we wanted to direct your attention to 2 of our classic styles; the Hi Lo Hem Top and The Catherine Dress. We have graciously adopted this style in a way that is elegant and sophisticated, constructing a modern twist. The team at Bamboo Body HQ love our take on this trend and we here are our favourite reasons why;
1. Drapes Beautifully
The Hi-Lo Hem Top is an elegant style that will drape beautifully over your curves. The garment is slightly fitted at the bust allowing the lower half of the top to fall beautifully over your hips. The Catherine includes the same draping technique and the oversized fit giving you the opportunity to leave it floaty and relaxed or tied at the waist. These styles are simple, elegant and care-free making it a necessary versatile piece to your wardrobe.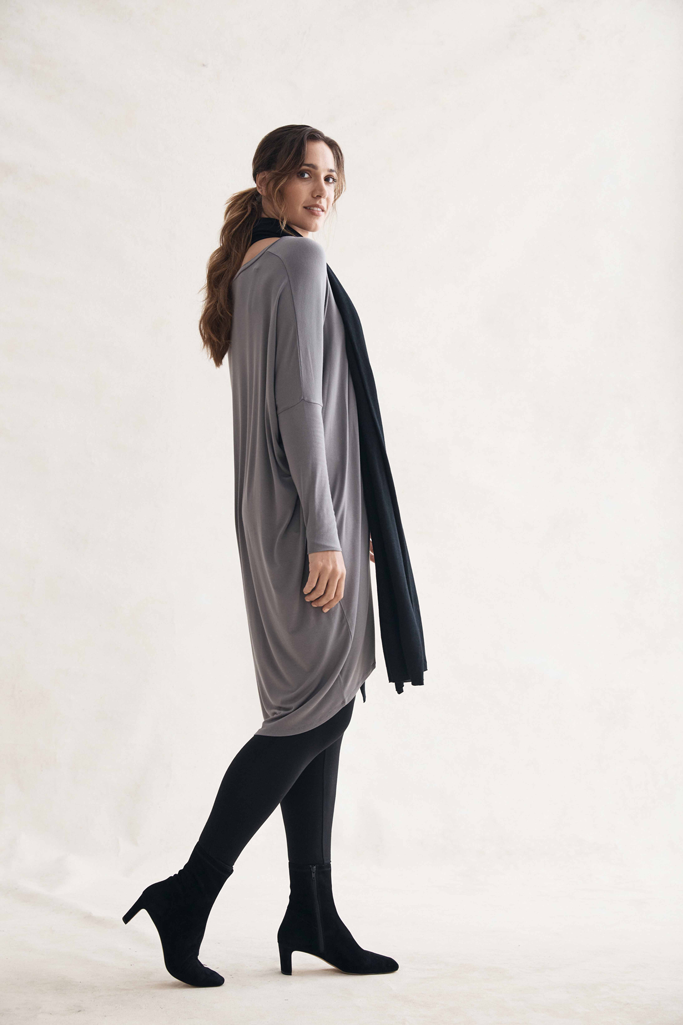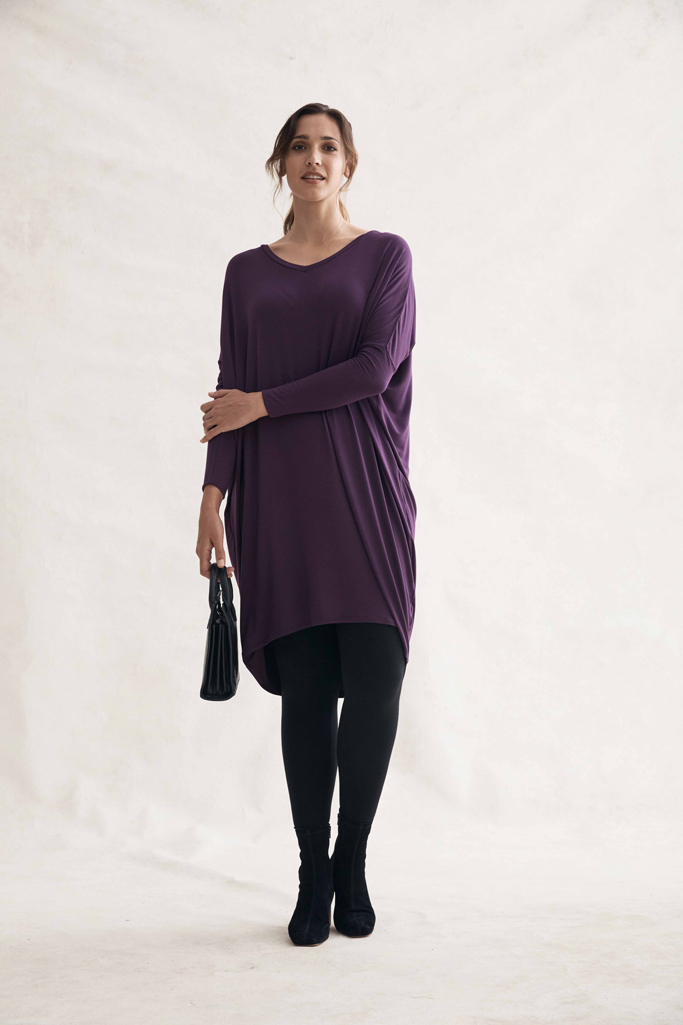 2. Sophistication and Class
In our AW collection we re-introduced the romantic colour plum, a fun and sophisticated royal shade. This exciting shades exudes mystery, grace and sophistication. It is a bold, exciting colour that works well on most skin tones. With it's pleasant versatility and practicality, these styles in plum will be your go-to's. This new colour and style combined creates easy elevated pieces that exude an aura of sophistication.
3. Easy To Style
With the asymmetry of the hemline already adding shape and interest to your look, this makes the Hi Lo Hem Top and Catherine Dress one of the easiest pieces to style.
Hi Lo Hem Top: Style this tee with a pair of our Soft Bamboo Leggings leggings and boots for a bold, edgy look. Bring back some softness with the Luxe Wide Leg Pant or Ruched Skirt.
Catherine Dress: This dress is versatile enough to wear throughout any season, perfect for the transeasonal period. This style can easily be worn with slides, sneakers or boots. Add our Soft Bamboo Leggings for extra warmth and create a cosy layered look by finishing off with a Bamboo Cashmere Wrap in the cooler months. 
Explore plum with different colours and accessories for different occasions. For example, style with white for a fresh look for the daytime. Style plum with black for the cooler seasons and even for formal events to add an element of class and sophistication. 
Colours that work with plum:

Shop Hi Lo