News
Celebrating Our Mum's | Mother's Day
This week we're celebrating the women we love and adore. To our best friends, mentors and heroes - you've guided us through life, inspired us and most of all, loved us unconditionally. This one's for you.
Elouise - Founder of Bamboo Body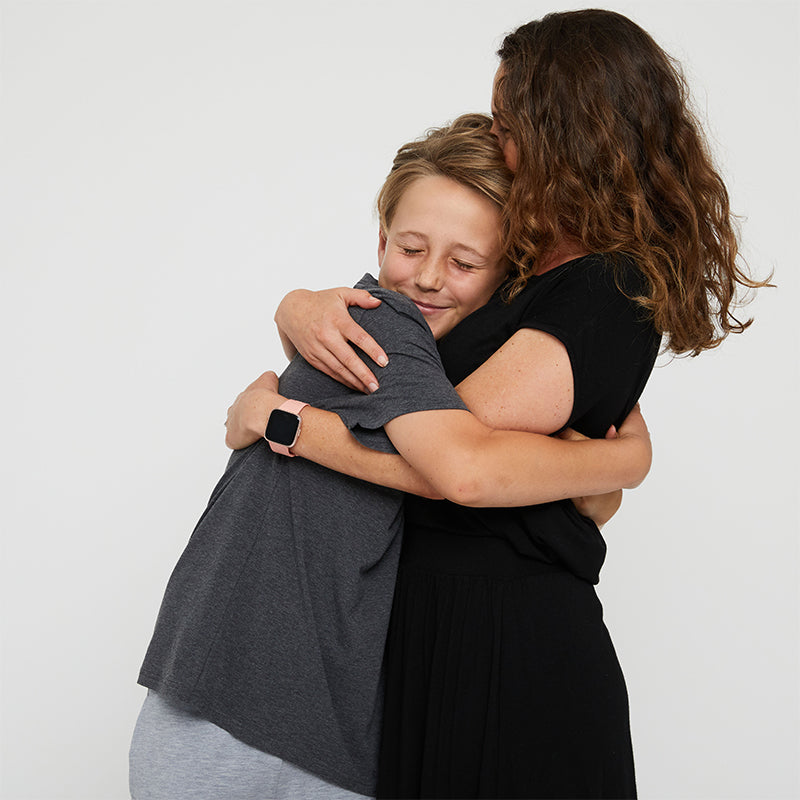 Elouise wear's the Midi Skirt in Black and Eadie Top in Black.
Louis wear's the Junior Lounge Tee in Charcoal and Junior Lounge Shorts in Silver.
 
What is your most treasured family moment?
Elouise: I love going on holidays with my family. It's so much fun going on an adventure and discovering something new. It's also a chance to get out of the day to day routine and enjoy some extended time together.
What has motherhood taught you?
Elouise: I have been a mother for nearly fifteen years now and I feel I am continuously learning. One of my more recent lessons is to be present and enjoy the moment right now. Time is flying by so quickly so I want to soak everything up.
How are you celebrating Mother's Day?
Elouise: I am sure it will involve lots of family time, a walk, a swim, a nice coffee, and lunch or dinner out.
-- 
 Amanda T - Customer Care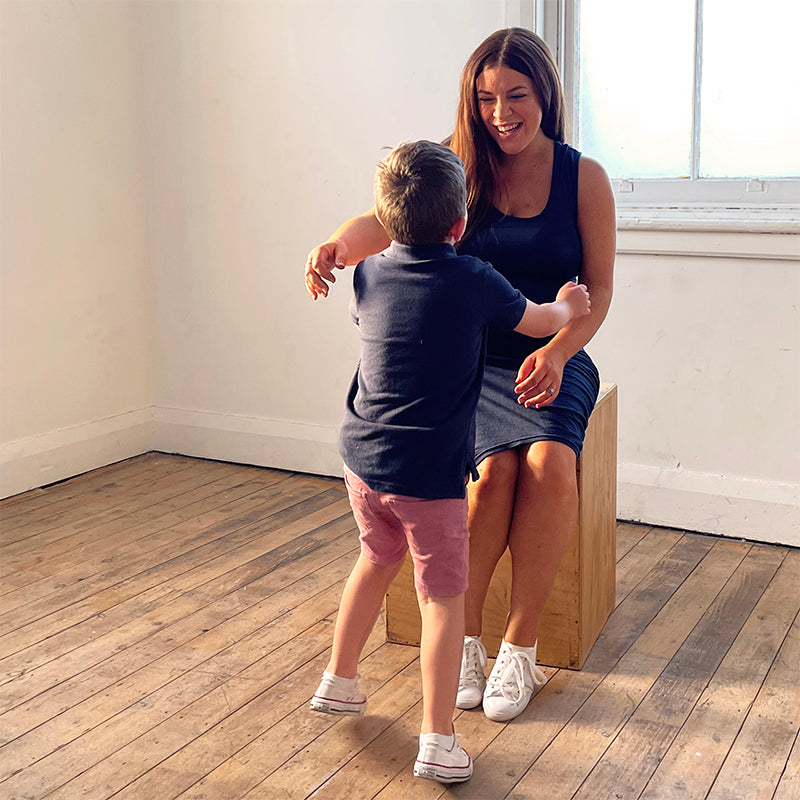 Amanda wear's the Ruched Tank Dress in Navy.

 
What is your most treasured family moment?
Amanda: The day my beautiful son Logan was born. He changed our world and I don't remember life before him now. He surprised us and was born three weeks early. It was the middle of the night and we were just in awe of how we had now become a family of three and none of our family or friends knew. It was an incredibly special moment.
What has motherhood taught you?
Amanda: Being a mother is the not only the hardest but most rewarding role of my life. There are definitely good days and bad days but you learn very quickly what is important and feel grateful to be blessed to be a mother. For me, my family is the most important part of my life. My son Logan is nearly five and I am pregnant with our second little boy and we are so excited to become a family of four.
How are you celebrating Mother's Day?
Amanda: We celebrate mother's day over the whole weekend with a lunch the day before with my family to celebrate my Mum, sister and our nannas in our family that sadly aren't with us anymore. Then on mother's day my husband, son and I spend the day together. It doesn't matter what we do as long as we are together but they always make me feel very special and loved. 
-- 
Amanda N - Founder of Bamboo Body / Wholesale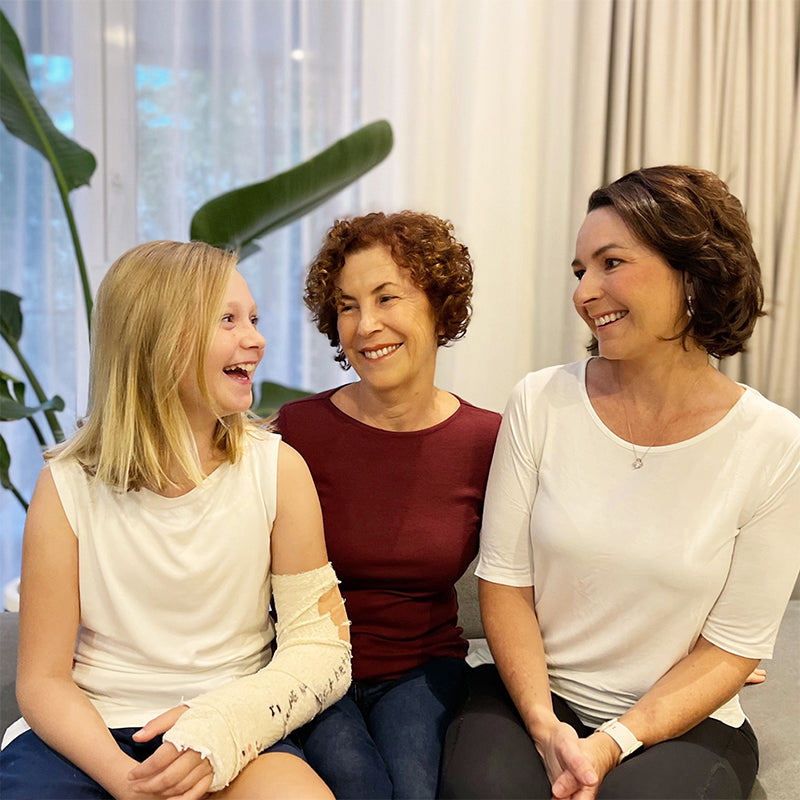 Josie is wearing the Shell Top in Ivory.
Maureen wears the Ribbed Boatneck in Burgundy.
Amanda wears the Sophie Top in Ivory.
What is your most treasured family moment?
Amanda: As a family we have been lucky to travel a lot and the memories of our adventures are definitely our most treasured. We moved our family to my husband's home land of Norway for seven months in 2017 and this experience allowed us to pause, reflect and reassess. Returning home we have tried to hold on to the Scandinavian way of a slow and simple life.
What has motherhood taught you?
Amanda: So much, but mainly patience, trust and acceptance. I never stop learning from my children, my eldest is about to become a teen and so a new chapter begins with many more lessons to be had!
How do you celebrate Mother's Day?
Amanda: I don't like a lot of fuss, but a good coffee, a long walk and some time with my kids and my mum will definitely be on the cards.  
--
Not exactly sure what to gift your Mum this Mother's Day? Surprise her with our super soft bamboo pyjama's,cashmere knitwear or a BB gift voucher! You can also shop our Mother's Day edit here.