News
Ethical Gift Ideas that Don't Cost the Earth
At Bamboo Body, sustainability is a guiding principle in everything we do and now, more than ever, it's important to be conscious of the decisions we're making and the impact they have on the planet. So, this festive season, reduce your environmental impact and consider giving zero waste DIY gifts this year. Not only is it a more sustainable option but also a lovely mindful activity for the holiday. 
With a little thought and imagination, there are ways we can still gift well at Christmas and do it more sustainably. 
These DIY gifts align with our philosophy of zero waste living: by using compostable and reusable products and not sending unwanted items to landfills or incinerators. Not only are they better for the environment but these kinds of gifts mean so much more because they're personal, they're from the heart, are just simply lovely and don't break the bank.
In this spirit of giving, we've rounded up some of the best zero waste gift ideas that you can create yourself. These easy DIY gift ideas will hopefully make your present presentation as stress-free (and plastic-free) as possible.
Lavender Eye Mask
Give the gift of self-care this Christmas with a soothing, lavender-filled DIY eye pillow. If the person you're gifting is all about self-care, is a regular yogi or just needs that extra dose of calmness in their life, this simple eye pillow will be sure to come in handy. Here's how to make yours.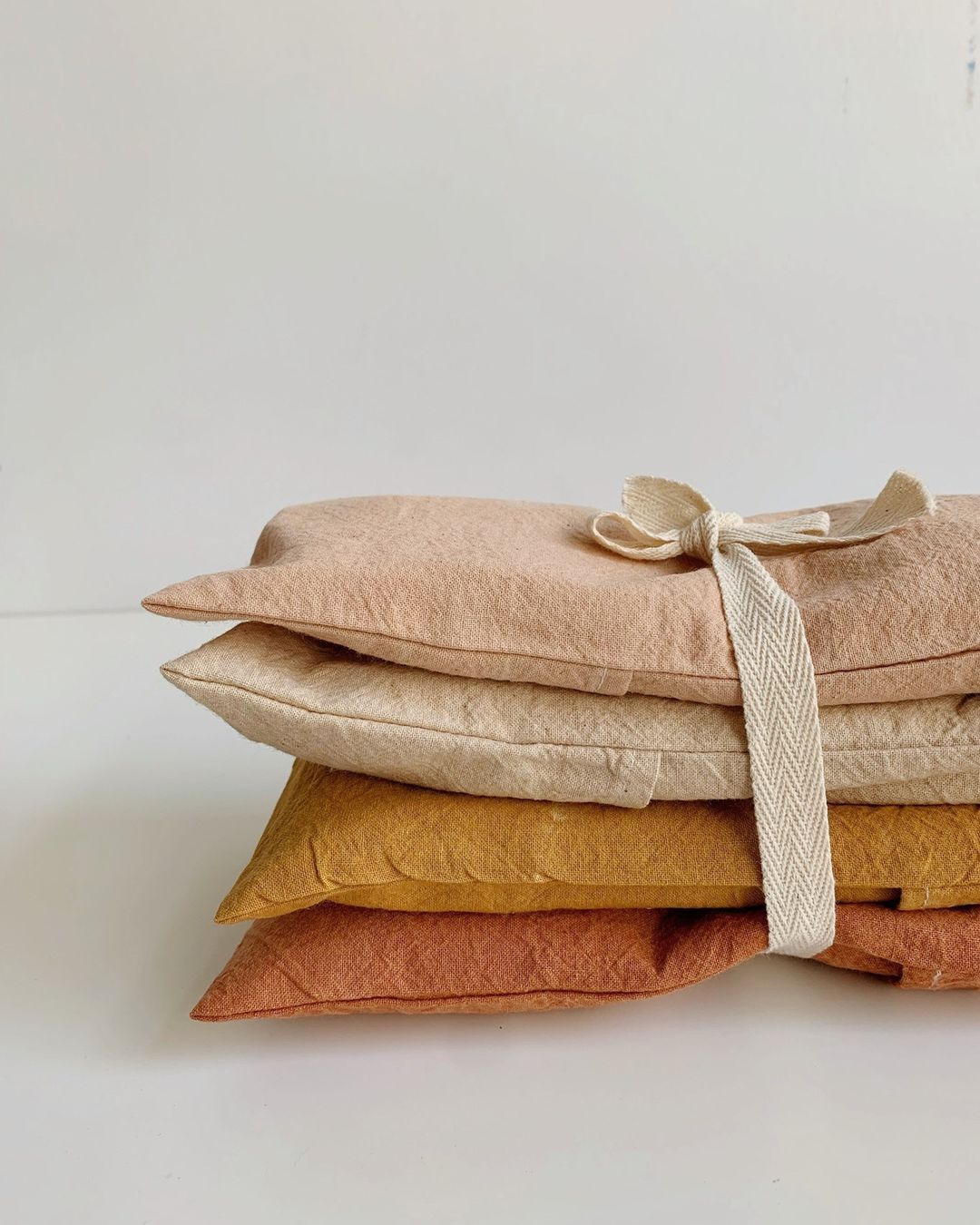 Plant Accessories
For the plant lover, macramè plant hangers are a trendy, boho-chic inspired way to display their plants both indoors and outdoors. Most of these hangers take less than an afternoon to complete and they're easy enough that anyone can tackle them; most macramè hangers are created by using simple knots, knotted in different patterns. They are also inexpensive to make, only take a few supplies and can be customised to your liking (and plant size). Learn how to make a macramè plant hanger here.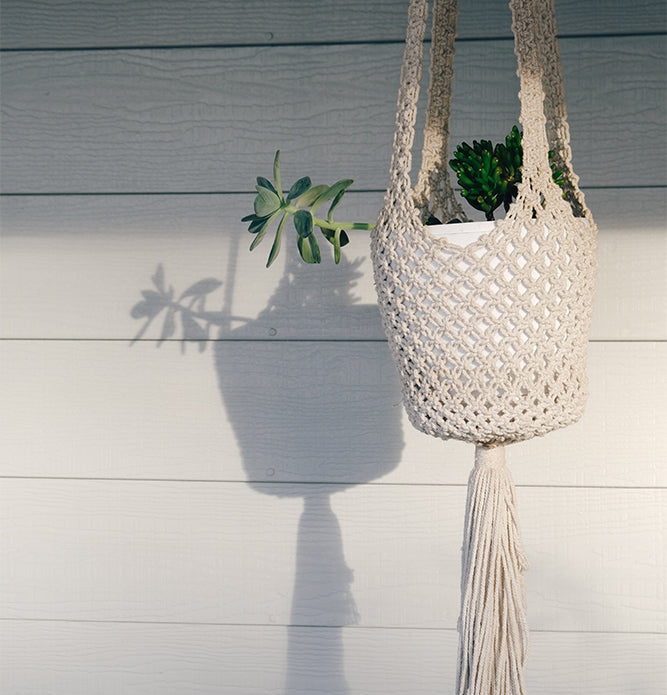 Soy or Beeswax Candles
With an old jar container and 100% natural ingredients, you can make a heart-warming, handmade and zero waste soy or beeswax candle this Christmas. Many candles use paraffin, wax derived from petroleum. When burned it releases fumes that can be harmful for our health and the environment. Soy or Beeswax candles are a great substitute for artificially scented candles, and they actually work to purify the air instead of pollute it. These kinds of candles can be pricey to purchase so this is a great project that is easy to do yourself. In a 3 step process, here is how you can make your soy candle. To make a Beeswax candle, follow these simple steps.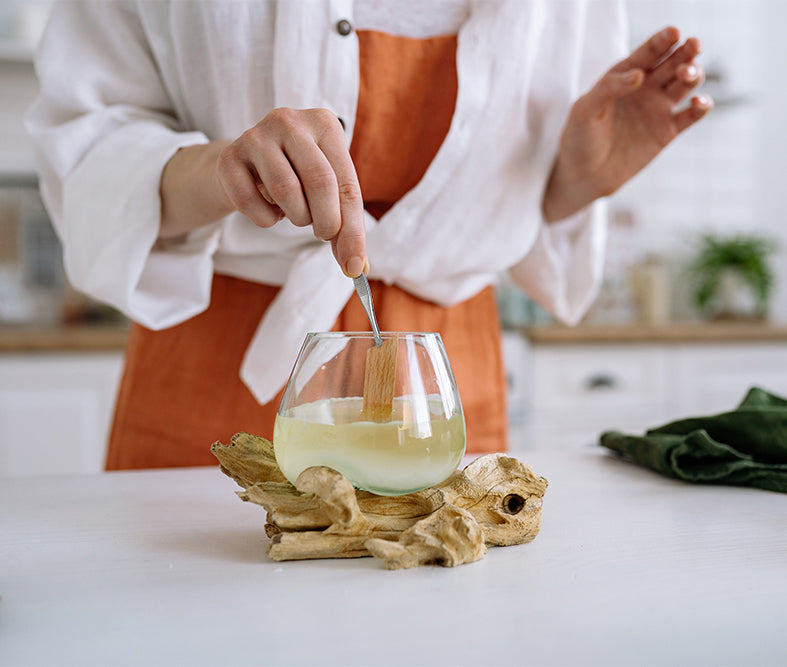 Christmas Wreath
Nothing beats a nice, handmade Christmas wreath and we can bet that your parents, Grandparents, or in-laws will love this gift idea! 
Here's some eco-friendly Christmas wreath ideas for making an upcycled festive decoration. These creations that will either last for years or eventually break down in the compost. You can also make small, cute little rosemary wreaths that make the perfect little accent pieces for gift tags, place cards or to display on the front of Christmas cards.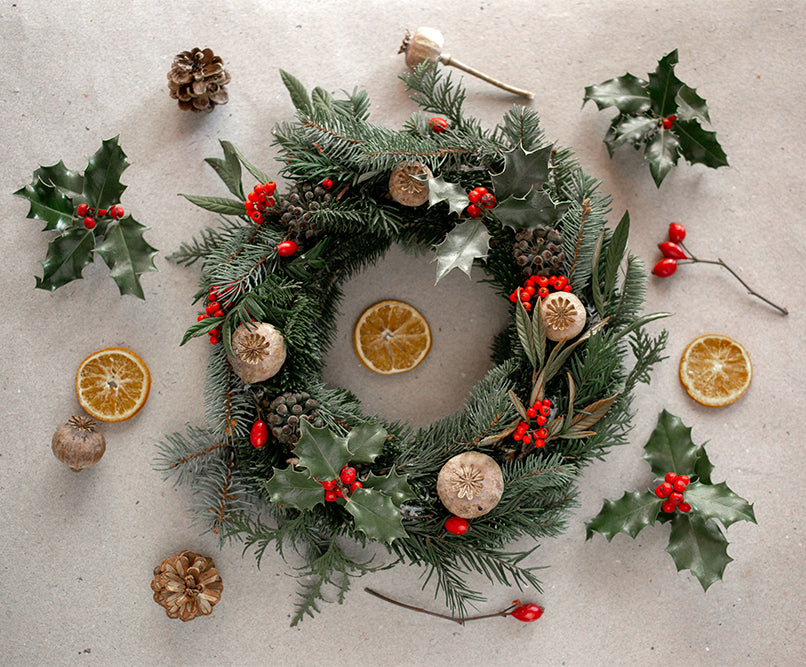 Sugar Scrub
Sugar scrubs are an easy to make exfoliator and a versatile gift that anyone will benefit from. With different types of sugars, carrier oils and essential oils, you can create the perfect sugar scrub. Ideal for those with skin sensitivities, you have control over what ingredients go into the scrub to make the person you're gifting feel a little more comfortable with what is going on their skin. Here is a simple how-to guide!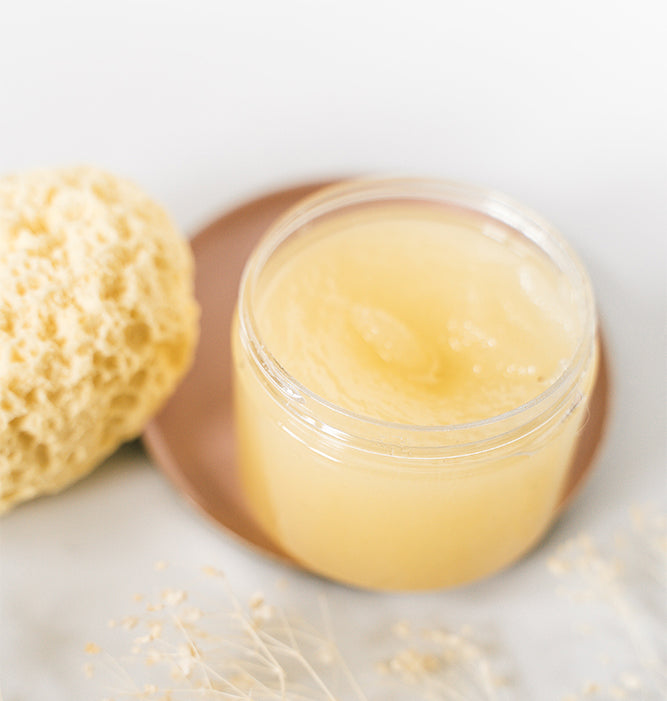 Framed Pressed Flowers
Romantic and decorative, pressed flowers make beautiful, one-of-a-kind gifts when presented in antique picture frames, cards or just on their own in a beautiful vase. You don't need any special tools to preserve them either. There are a few different methods for pressing flowers, but you can easily get the job done with just a few supplies from around the house. Here's a simple step by step guide on how to press and frame flowers within a week.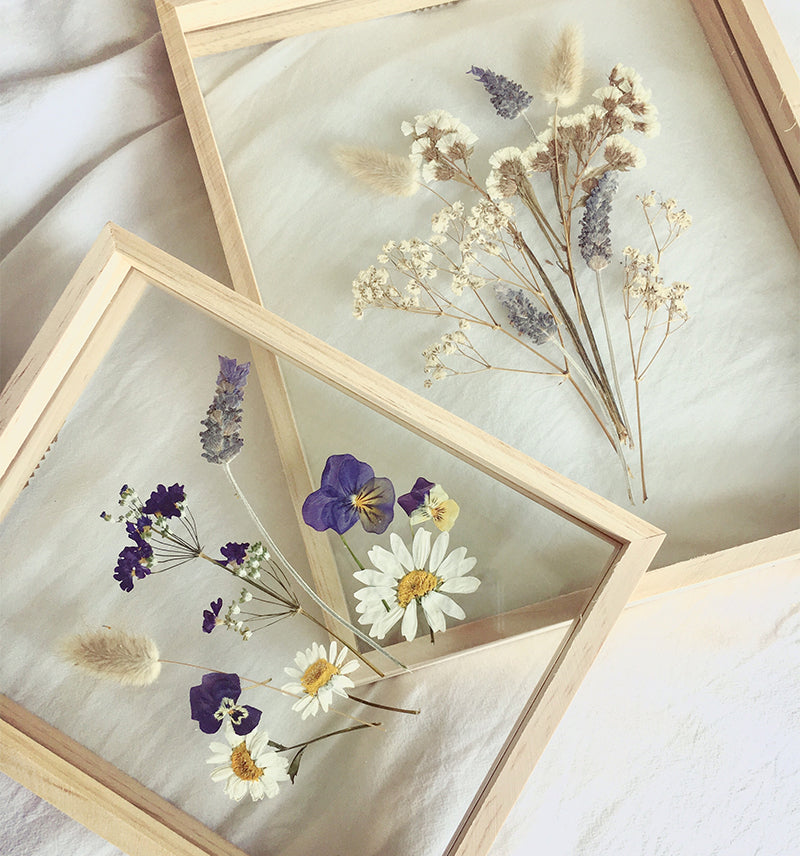 Tasty Home-Baked Treats
 Between homemade pudding, from scratch gingerbread cookies and all the different Christmas cookies, there are tons of seasonal treats that make the perfect Christmas gift. Food gifts, especially those that are homemade, will appeal to the foodie in everyone, and creative DIY Christmas gifts that just happen to be delicious are perfect for everyone from your best friend to your in-laws. Try out these edible creations to gift your loved ones this Christmas.